When we spoke on April 19, I noted that the North Atlantic Treaty Organization (NATO) is set for a historic increase in defense spending spurred by Russia's attack on Ukraine.
We're talking roughly $1 trillion in combined annual spending by NATO allies.
Of course, much of that roughly $1 trillion a year will be devoted to hardware such as tanks, aircraft, helicopters, missiles, and drones.
And while we see daily images of intense attacks on Ukraine, there is a major battle brewing below the surface.
It's an invisible one that threatens to disrupt Ukraine's communications and even its economy – cyber warfare.
It turns out that NATO recently held a series of cybersecurity drills and simulated warfare. The annual event took on increased significance after Finland, which is interested in joining NATO, had its computers hacked on April 8.
This shows you why the global cybersecurity field is on pace to be worth $376 billion in just a few short years.

Today I'm going to reveal a great leader in the field and show you why it recently increased its per-share profits by 131%…
This Stock Is a Great Way to Play the Future $376 Billion Cybersecurity Market
This NATO exercise was the largest and most involved cyber-defense exercise in the world – and this isn't just some conference where people sat around a table and talked.
"Locked Shields," as the exercise was called, was a "live-fire" exercise. More than 2,000 people from 33 countries took part as they practiced hacking and defending simulated systems.
This is the twelfth time NATO and its allies have run this exercise held in NATO's Cyber Defense Centre in Tallinn, the capital of Estonia.
While NATO doesn't reveal the details of what exactly the Locked Shields exercises test, it came as NATO's cyber defense forces had been put on high alert after Russia hacked, then invaded Ukraine, and then hacked Finland.
In the past, Russia has launched serious cyberattacks on Estonia, on Ukraine, and even on the U.S. Of course, training for a potential Russian cyberattack isn't the only thing America is doing.
On April 5, General Paul Nakasone, head of U.S. Cyber Command and the National Security Agency (NSA), testified to Congress that his command was already helping Ukraine.
This help involved analyzing Ukrainian networks for potential weaknesses, helping defend those networks and more. All that help is accomplished in partnership with cybersecurity companies.
They're the ones that provide many of the software tools, hardware packages, and expertise to withstand Russian cyber-attacks. Other countries in NATO and beyond also rely heavily on cybersecurity companies in this way, of course.
No wonder, then, that Fortune Business Insights projects that the global cybersecurity market will grow from $155.83 billion this year to $376.32 billion by 2029. That's an average annual growth rate of 13.4%.
The best play on that fast-growing market is CrowdStrike Holdings Inc. (CRWD). Based in Sunnyvale, California, this firm only went public in 2019 under CEO George Kurtz.
In the first 100 days of being a public company, Kurtz met over 100 customers – and his focus on meeting as many of the firm's customers and listening to their needs has really paid off since then.
Annual recurring revenue, which is a good measure of how loyal and happy a company's customers are, jumped 70%.
CrowdStrike's suite of cybersecurity tools focuses on protecting cloud networks from attackers. And with so much of everyday work happening over the internet now – not to mention defense, healthcare, and infrastructure – securing the cloud is crucial.
It's the biggest window for attackers to try to break in through, and if they succeed, they can have full access to all of an organization's workers and data.
Kurtz was one of the first in the cybersecurity industry to see this threat in the move toward cloud computing. It's why he left storied cybersecurity firm McAfee Corp., where he was Chief Technology Officer, to co-found CrowdStrike, which he has led in focusing on the cloud rather than home PCs like many competitors.
Far from only selling software solutions, CrowdStrike also helps companies respond to hacking incidents, clean up and investigate after them, and more.
The firm even helps its clients run its own version of NATO's Locked Shields exercise. Called Red Team/Blue Team exercises, these involve having their team try to hack a company while the organization tries to defend itself. At the end of the exercise, both sides exchange notes, and any flaws in procedures or systems are fixed.
The demand for this is only going to go up after Russia's invasion of Ukraine and its lashing out with cyber-attacks on other neighbors.
Just remember the Colonial Pipeline hacking of 2021, when Russia-affiliated hackers managed to shut off the pipeline that transports 45% of all fuel used on the East Coast.
Cybersecurity is imperative across the board – for our lives, our economy, and our national security.
Demand for cybersecurity is only going to go up from here, and CrowdStrike is a stellar play on that trend.
And after CrowdStrike recently crushed expectations – announcing earnings of $0.30 per share – the stock jumped 12.5% in a single day.
That was a whopping 130% higher than last year's earnings and 50% higher than Wall Street expected. The company's revenues were also a beat at $431 million, up 63% from the year before.
Now, let's just say its long-term average is 15% of that. Even at that conservative rate, we'd still see an earnings double in just 3.5 years.
That makes CrowdStrike a great play for the long haul of rising cybersecurity demand.
Because when the market and tech rebound – and I have no doubt they will – earnings winners like CRWD will rule the day.
With volatility hitting the market particularly hard this week, it's more important than ever to diversify your portfolio and protect your wealth.
That's why I want to make sure you saw this obscure tech investment opportunity that just came across my desk… It's slated to create 6,000 new million-dollar fortunes – and everyday Americans stand to make the most. Check out the details here to find out how you can claim your piece.
Cheers and good investing,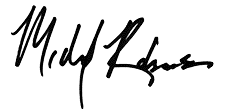 Michael A. Robinson