Even this far into 2022, Wall Street is still priding itself on what a great year 2021 turned out to be. After all, the S&P 500 returned a stunning 26.9% – which is hard to beat.
And this year has admittedly been quite a challenge dealing with inflation, war, rising energy prices, and market volatility.
But while both Wall Street and Silicon Valley run on hype – filling you up with marketing razzle-dazzle designed for them to profit at your expense – we know an excellent track record is what's really important in investing.
And our Nova-X Report track record speaks for itself – beating Wall Street's returns by more than 28% in 2021.
Before that,Nova-X closed out 2020 with average gains of 25%, beating the S&P 500 by 56.2%. In 2019, we notched average gains of 78.7%, beating the broad market by a smoking hot 172%.
That means our three-year average market beat comes to an impressive 85.3%.
And despite a tough market, we're still going strong in 2022.
The secret to our success? Experience.
After some 38 years analyzing tech investments, I developed a unique way to combine my tech expertise with stock fundamentals and technical analysis.
And sharing that expertise with our Nova-X members has resulted in winning trade recommendations that have smoked the overall market for the past several years.
2022 will be no different.
So today, I'll show you three of the biggest winners that really helped us just crush the broad market in 2021 – plus give you an inside look at how we're still doing it so far this year so YOU can have a chance to join in on the profits…
Nova-X Market Crusher No. 1: Backup Power Leader Soars 213.81%
Whatever you do, don't underestimate the importance of backup power in a tech-centric economy. This firm is huge player in telecommunications backup, whose systems run on what are known as "The 5 Nines" – 99.999% up time, 24/7.
That kind of reliability has been built into its products since the company launched way back in 1959, long before cell towers would dot the landscape. Today, the company does more than $2 billion in net sales annually, has 6,000 retailers in 150 countries, and trains 5,000 technicians every year.
Widely known for its backup generators, the firm has entered the market for energy storage. We're talking big batteries that can store energy generated by solar arrays.
This savvy leader is expecting annual growth of an astounding 104% in this sector through 2023.
Nova-X Report members who followed our recommendation were able to cash out their shares of this company in March 2021 for a 213.81% gain.
Nova-X Market Crusher No. 2: Broadband Leader Earns 99.9%
This is one of those times when my own personal brand loyalty really paid off – my own home Wi-Fi networks runs on this firm's advanced technology.
It's one of the single best ways to invest in the global growth of what is becoming ubiquitous broadband wireless web access through Wi-Fi and cellular communications.
To date, this company has shipped more than 85 million devices to support the networking infrastructure in more than 200 countries. It also offers a range of products for homes, large organizations, and wireless data and voice carriers.
Not a bad accomplishment when you consider the company was founded by a former Apple Inc. (AAPL) wireless engineer in 2005 with $30,000 in stock options and credit card debt – who then became a billionaire by age 40.
We first recommended this company to Nova-X Report members in May 2020; less than a year later, they were able to cash out their shares for a 99.92% profit.
Nova-X Market Crusher No. 3: Digital Change Agent Climbs 88.03%
This is one of those offshore firms who really understand the needs of the U.S. tech sector. Based in Luxembourg, the company says that nearly 75% of sales come from North America, particularly the U.S.
Digital transformation is a target-rich market, where companies need to take all their legacy applications, processes, procedures, and data and put them in the cloud. The ones that don't will becomes laggards – slower, less efficient, and less profitable.
The company is completely focused on AI-powered digital transformation, and has itself moved completely to the cloud. The market for digital services like these is expected to be worth $154.4 billion by the end of this year.
Utility giant American Electric Power Co. Inc. (AEP) uses the firm's AI technology as does Southwest Airlines Co. (LUV). It even powers some of Alphabet Inc.'s (GOOG) software.
Nova-X Report members who followed our recommendation were able to take an 88.03% profit on this company in November 2021.
How You Can Join in on the Profits for 2022
So far in 2022, Nova-X is still beating the market, even with a few upside-down stocks against volatility.
Some stocks entered the portfolio last year while others were added this year, so there is no truly fair way to compare that against the S&P's losses year to date.
But I can tell you that on our closed positions so far this year, our average returns are a gain of 24.04% over 360 days.
Today, I want to give you the special opportunity to start generating those profits for yourself by joining Nova-X Report for just $39 per year. Click here, and I'll even give you a head start with three exclusive opportunities for you to cash in on one of the biggest investing trends of 2022 – the metaverse.
Once you're in, you'll gain immediate access to the full model portfolio of trade recommendations and ensure you're among the first to receive my next pick straight to your inbox. (Plus much, much more.)
Already a Nova-X subscriber? Go here now to get your latest profit play.
Cheers and good investing,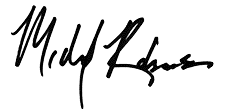 Michael A. Robinson