Food inflation was already slamming American consumers long before the Russia-Ukraine war brought historic price increases for wheat.
The share of disposable income devoted to food surged to a 20-year high last year for the U.S.
According to the Bureau of Economic Analysis, consumers spent 10.8% of their money on food in 2020. And by the end of last year, that had climbed to 12% – an 11% increase.
There's no easy way out of food inflation, especially now that the Russia-Ukraine war has cut off supplies of wheat from one of the world's largest breadbaskets.
But fortunately, here in the U.S., there is a storied supplier using high-tech "precision agriculture" to help farmers lower costs by doing more with less.
With tech features driving sales, the firm is doubling per-share profits every three years.
Not only that, but it beat the S&P 500 by 83.7% since I last recommended it.
With plenty of upside ahead for this company, let me show you what makes it such a great inflation play…

This Company's Precision Ag Tech Is Combatting Rising Food Costs
It's no wonder the Russia-Ukraine war has sent food prices soaring. Russia alone accounts for 19% of the global wheat export market – making it the world's largest supplier of wheat, followed by the U.S. and Canada – while Ukraine accounts for 9%.
The war preventing Ukraine from exporting anything and sanctions on Russia hitting its exports has caused a big hole in the global wheat market.
In early March, that sent wheat futures traded in Chicago above $13 a bushel – a 70% increase in 2022 alone.
Thing is, food prices were climbing even before Russia's February 24 invasion. In 2021, we saw a number of droughts across the Northern Hemisphere, making for poor harvests across the globe. As I write this, 73% of winter wheat production areas in the U.S. are still experiencing drought.
As early as last fall, the U.S. Department of Agriculture reported that domestic wheat stockpiles were down 18% from the same time in 2020 – marking the lowest level of wheat reserves since 2007.
That means we need precision agriculture now more than ever.
Precision agriculture is a sophisticated system in which lots of machines (tractors, sprayers, and so on) are interconnected. Each one has 5G chips, GPS sensors, drones, cameras, robotics, and other electronics that can then work together to achieve maximum efficiency.
An advanced targeted spray technology, called See & Spray Select, was adopted just last month to take precision agriculture to the next level.
This technology by Deere & Co. (DE) – that's right, the makers of the iconic green tractors – combines advanced cameras in sprayers with AI (artificial intelligence) to target herbicide sprays and ensure they're only being used on weeds.
This tech cuts down herbicide use by a whopping 77%. Herbicide isn't cheap, so that's quite a big saving for farmers. And that's just the latest in a long line of precision agriculture technologies from Deere.
How Deere Is Becoming a Global Leader in Advanced Agriculture Tech
Founded in 1837, Deere is still most famous for making tractors in its signature green color scheme – but Deere is much more than just tractors. The firm is a global leader in all kinds of heavy equipment for farming, construction, landscaping, and even defense.
Even Deere's tractors are much more than they used to be. Today, they're cutting-edge vehicles that are close to autonomous. Not only do they use GPS, but with Deere's Machine Sync system, farmers can network their tractors, combines, and sprayers to synchronize and coordinate their movements.
At this year's Consumer Electronics Show (CES), Deere pushed the boundaries of tech yet again when it announced the Deere 8R tractor that will be fully autonomous.
Using a GPS guidance system, an advanced, smart plow, and more, the tractor will be able to work largely independently based on overall directives from its owner.
That's no one-off, either. At last year's CES, Deere also made waves with a precision agriculture announcement.
Deere is quickly becoming a leader in driverless tech. The firm just closed its acquisition of Austrian company Kreisel Electric, which makes battery packs for vehicles that drive outside of major highways along with its own charging infrastructure.
With Kreisel under its roof, Deere is on the path to creating a fully autonomous, fully electric fleet of tractors and other heavy vehicles. But Deere isn't stopping here.
The firm just added seven startups in robotics, AR (augmented reality), sensors, and more to its collaboration startup – allowing both sides to use each other's expertise.
All this high tech has really helped Deere drive sales and profit growth. Per-share profits were up an average of 27% over the past three years, which is roughly the time it takes them to double.
When the company reported its first-quarter earnings in February, it was a big beat.
Earnings per share came in at $2.92, rather than the expected $2.27. Revenues, meanwhile, came in at $9.57 billion rather than the $9.195 billion that analysts had planned for.
Since I last recommended Deere on February 19, 2021, the stock is up 27%. That's 83.7% better than the S&P 14.7% return over the same period.
So, when you hear news of food inflation, you know not to panic.
Instead, either invest in this winner or at least put it on your post-correction watchlist.
At a time like this, investors need every tool they can get to protect and grow their money. And that's one of the great advantages of startup investing.
With startups, your investments aren't subject to the same volatility as the stock market – they don't operate on the whims of global news, sanctions, or even interest rate hikes.
Startup investing is risky, to be sure. You need a team of experts on your side to help you sort the winners from the wannabes – and that's where Daymond John and the team at Angels & Entrepreneurs come in.
Today, Daymond is launching a special mission to discover our nation's greatest visionaries before the world knows them by one name like "Musk, Jobs, and Gates." And he's recruiting you to join him right here.
Cheers and good investing,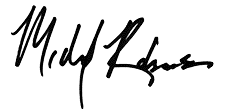 Michael A. Robinson