Pokémon GO instantly became a worldwide phenomenon when it launched in July 2016. At the height of its popularity, 233 million people actively played this game around the world. You couldn't escape it.
Everyone here will remember their first time seeing crowds of people gathered in public parks – seemingly not paying attention to each other, engrossed in their phones, yet all together in a virtual world having a unified experience:

Source: shutterstock.com


What you may not have realized at the time is that these crowds signaled a much larger profit opportunity was on the way for tech investors.

By 2019, Pokémon GO had been downloaded over 1 billion times. And just one year later, in 2020, this single game had brought in a record $1.23 billion in annual revenue.

The crowds have since subsided, but six years later in 2022, Pokémon GO still has some 81 million active monthly users and is on track to have its most profitable year yet.

This wasn't just a "one-hit wonder" from creator Niantic. The company has created many wildly successful and innovative games since then – all powered by augmented reality (AR) technology that will play a crucial role in developing one of one of the biggest market opportunities out there right now…

The Metaverse.

Last year, the Metaverse market was already worth $148.5 billion, according to PwC, and it's set to hit as high as $476.4 billion by 2025. Over the next two decades, Goldman Sachs and Morgan Stanley are calling for this single market to expand 50X to $8 trillion.

With its own big plans for the Metaverse, Niantic could end up being one of the most influential players in that development. But Niantic CEO John Hanke isn't just building any Metaverse… Forget what Meta Platforms Inc. (FB) has in mind.

In fact, Hanke infamously dubbed the idea of the Metaverse as imagined by tech leaders like Mark Zuckerberg a "dystopian nightmare."

Niantic's version of the Metaverse – what Hanke calls a "real world metaverse" – will be even more revolutionary. And he just secured the funding to make it happen, raising $300 million to put Niantic at an impressive $9 billion valuation.

While everyone seems to have their own version of what they think the Metaverse could be, no matter what form (or forms) it ends up taking, what we do know is this: There's a massive pot of money up for grabs for those who invest in the Metaverse's leading players today.

With the Metaverse one of the top three tech investing trends we're watching in 2022, let me show you why Niantic could hold the key to this new reality. And don't worry, since Niantic is a private company now, I'll also give you a way you can invest in the Metaverse today…

Niantic's Pivotal Role in the Metaverse Wars

The term "Metaverse" was first coined by author Neal Stephenson in his 1992 science fiction novel Snow Crash, which envisions a virtual reality-based successor to the internet. In Stephenson's hit novel, people use digital "avatars," or idealized representations of themselves, to explore this online world – often as a means of escaping a dystopian reality.

But the Metaverse that's being built today will have much bigger applications than Stephenson or his contemporaries ever could've imagined. (You can read up on some of those use cases in my 2022 Tech Forecast Report.)

What's important to understand here is that the Metaverse relies on two key technologies: virtual reality (VR) and augmented reality (AR).

Virtual reality requires special hardware – think of a dedicated headset like the Oculus – that the user wears to be transported into a virtual world for a completely immersive experience.

Source: oculus.com


The theoretical Metaverse that Stephenson explored in his novel, and the one Hanke called a "dystopian nightmare," relies heavily on VR tech. Popular science fiction novels like Ernest Cline's Ready Player One have given us a glimpse into what this kind of future would look like.

Augmented reality (what Niantic uses), on the other hand, works with more widely-accessible software – such as a smartphone app – to augment the user's reality rather than replace it. So, instead of entering a completely virtual world, the user is still here in the real world, but seeing and experiencing things around them through the software that wouldn't otherwise be there.

In the case of Pokémon GO, the app uses a smartphone's camera to capture the real-world setting but adds in digital elements – such as a Pikachu – that the player can interact with as if it's right there in front of them.

Source: shutterstock.com


It's an incredible technology that billions of people around the world experienced for the first time through Niantic's Pokémon GO. (No wonder the game became such a megahit with kids and adults alike.)

Both AR and VR are central to the Metaverse experience. But Niantic's "real world metaverse" builds on AR tech to enhance the human experience rather than replace it.

The AR tech that powers Pokémon GO and Niantic's other AR games is its proprietary Lightship platform, which relies on a vastly complex network of data that maps the real world, kind of like a GPS.

In November, Niantic released its biggest game-changer to date – its AR Developer Kit (ARDK) that integrates with Unity Software Inc. (U), another major player in the Metaverse wars – making its Lightship AR platform available to anyone who wishes to build on it.

For its next iteration, Niantic is designing wearable AR glasses in partnership with Qualcomm Inc. (QCOM) to overlay the virtual map Niantic is creating with the real world.

This might sound like the VR Metaverse, but what distinguishes Niantic's vision is that it's bridging the gap between the real and virtual world. By making its "virtual map" accessible to other developers, Niantic is creating a truly universal experience that anybody can share – one that ultimately brings people together rather than creating an escapist reality for each individual.

By essentially crowdsourcing a 3D map of the world, Niantic could be creating the largest, most accessible version of the Metaverse yet.

Sure, Meta, Apple Inc. (AAPL), Microsoft Inc. (MSFT), Alphabet Inc. (GOOGL), and other big Silicon Valley names are racing to bring their Metaverses to fruition…

And yes, Niantic is a privately-held and much smaller company than its tech giant competitors…

But when you consider that Pokémon GO was how most of the world first experienced what the Metaverse could be, Niantic may have the advantage after all.

Now, let's get to those Metaverse opportunities that you can invest in today.

These, too, are smaller players – not FB or AAPL – in fact, they're trading for less than $30. Yet, with 1,000% gains on the horizon, they could be three of the biggest winners in the Metaverse wars.

Click here to access my top three Metaverse picks now (two stocks and one crypto).

Cheers and good investing,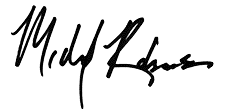 Michael A. Robinson