This past January, I mentioned a defense stock that was on the verge of bottoming out at an incredibly attractive price.
A lot has happened since, of course – not least of all Russia's invasion of Ukraine.
That's given Wall Street a "wakeup call" and focused its attention on this stock, and the entire defense-tech sector. Famous names like Lockheed Martin Corp. (LMT) and Northrop Grumman Corp. (NOC) are up 14% and 21%, respectively.
In fact, since I first recommended this stock, it's soared nearly 11%, or more than three times the performance of the sluggish S&P 500.
Why am I talking about a stock that's already seen healthy gains? Why, because I'm expecting a lot more in the near future, of course.
Here's why I'm even more bullish on this defense company than I was this past winter…
Come Fly the Unfriendly Skies
Defense budgets are climbing all over the world. The United States, the United Kingdom, and Germany are just three of the world's powers are tooling up, and spending more this year than they have previously, in part thanks to Russia's war on Ukraine.
Many of these countries are concentrating their spending on air power; the global combat aircraft market should see a compound annual growth rate of 4% between 2020 and 2025. The United States Air Force, the British Royal Air Force, and Germany's Luftwaffe are all betting big on different variants of Lockheed's F-35 "Lightning" fifth-generation fighter.
But smaller countries are upgrading their air power, as well, and that's where Textron Inc. (TXT) comes in.
This conglomerate has several defense aerospace division, namely Bell Textron, which manufactures helicopters, and Textron Aviation, which owns the legendary air brands Beechcraft and Cessna. Bell Textron recently closed a deal with Switzerland for a batch Bell 429 and 505 choppers, some of Bell Textron's most popular and versatile aircraft.
In the last quarter, the company closed a $143 million deal with the Thai Royal Army for eight AT-6 Wolverine Aircraft. Not only does this company provide military equipment, they also provide training. Overall, Thailand will receive the aircraft, spare parts, equipment, and training in one big package.
And the U.S. government has facilitated the purchase of 16 Cessna Grand Caravan EX airplanes by at least nine African governments; most of these governments' militaries work alongside American troops from U.S. Africa Command (AFRICOM), and this purchase program will boost interoperability there among the U.S. and its regional partners.
Textron is a strong contender in the U.S. Army's "Future Vertical Lift" program. The Army is currently soliciting designs for its newest attack, transport, and reconnaissance helicopters and tilt-rotors. Textron's Bell division is betting its V-280 "Valor" tilt-rotor craft will be Uncle Sam's no. 1 choice for putting assault troops into action during tomorrow's conflicts. Its V-360 "Invictus" attack/reconnaissance concept looks strong, as well. The Army has relied on Bell rotorcraft for generations, and if these two concepts are approved, it will do so for generations more.
Of course, Textron is a "double play," in that it's big in the civilian aircraft market as well. The Federal Aviation Administration recently certified Cessna's new SkyCourier – a large, twin-engine turboprop. FedEx Inc. (FDX) has ordered 50 of these cargo aircraft, and holds an option to buy 50 more of the $5.5 million planes in the future.
There's a lot more to like about this stock on paper, too.
Textron Stock Is Primed for Performance
Throughout 2021, the company turned in a mixed-bag performance in the earning department; the Afghanistan withdrawal, the pandemic, and political uncertainty all played a part.
But signs look good for a better future. Its trailing 12-month earnings, total revenue, gross profits, and income were all up in 2021
Then Textron cut expenses by rolling up its operations in Montreal, Canada, and selling its TRU Simulation and Training Canada, Inc. unit for a tax benefit of $8 million.
To top it off, this stock is undervalued right now; TXT sports a 12-month forward price-to-earnings growth (PEG) ratio of about .77, or 23% below the fair market value of 1.
Perhaps the most attractive thing about Textron right now… is its immense backlog. Its business jet unit is doing a brisk business thanks to the world's ongoing recovery from the COVID-19 pandemic. It began ramping up production in late 2021 and expects to do so throughout 2022, which would look to be good for about $3.3 billion in revenue for the first quarter, which would put the company comfortably on pace to do better this year than last.
That's why I'm expecting Textron to be a standout defense-tech performer this year.
I think "fintech" – the financial technology sector – could be even stronger. This is an extremely competitive space right now, but there's a twist: The most promising company I know of at the moment is still a startup. It hasn't begun trading yet, but it's still possible to invest for generational wealth potential – here's how…
Cheers and good investing,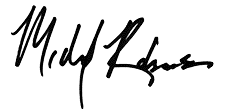 Michael A. Robinson