A Special Note from Michael: Volatility in the market has been big news recently. That's why It's important to take notice of any opportunity to play that volatility to our advantage. Luckily for us, Mark Sebastian is an expert "Volatility Trader", and I had to let you know about his new trading method, that could deliver 1000% returns in less than 30 days. And it only takes trades of less than $100. You can get the full story right here.
---
Greetings from Zoom Town USA.
It's a greeting that could apply just as well from Scottsdale AZ, San Diego, or from my very own Silicon Valley home office.
With the delta variant on the rise, many workplaces are cancelling plans to bring their employees back into the office. Along with that, scores of them are adopting a hybrid model in which employees come to the office only a few days a week and work remotely the rest of the time.
The company I have in mind for you today is wise to this trend. That's why they made a $27.7 billion buyout that will give it the inside edge in playing this new paradigm.
Let me show you why this trailblazer in the $798 billion cloud-computing sector is set to double your money in just over two years…
So, What Is a "Zoom Town"?
The term "Zoom Town" has been cropping up more and more in the past few months. It's a new kind of "boomtown" for remote workers who don't need to live near their offices anymore. Instead, they move to leisure cities like Aspen or The Hamptons.
It's even led to a trend of "Jet sharing," Uber for private jets.
And as you might have already guessed, the term comes from the fact that so many companies are now replacing personal meetings with those hosted on the popular Zoom Video Communications. (ZOOM) platform.
The whole subject of Zoom Towns even became personal for me while I was visiting my younger daughter in Scottsdale. Her friend's dad told me that his business associates have had to start offering remote work for at least a couple of days a week to be able to attract tech-savvy young people.
That means that this new way of living and working isn't just a trend, to some, it's an absolute necessity.
The Modern Hybrid Workforce
The Wall Street Journal has regularly covered the new hybrid work world.
On August 22, the paper moved a story saying many employers now think remote work could last up to two years.
Additionally, data released by PwC on August 18 revealed that 41% of workers intend to remain fully remote. That's up substantially from the 29% who said the same thing last January.
And while I very much believe in Zoom, the stock is currently out of favor after a massive run-up and quarterly results released on August 30 that showed slowing growth for sales and earnings.
That's why I'm so excited to tell you about one of the world's great cloud-based tech leaders that has both strong fundamentals in terms of sales and earnings and the stock remains in a powerful uptrend.
That company is none other than Salesforce, Inc. (CRM), and they just made a $28 billion acquisition that makes their outlook even better.
Buying the King of Collaboration
Last month, salesforce completed its buyout of Slack Technologies, which for many companies has been replacing the use of traditional email.
On its website, Slack bills itself as a "collaboration hub." In other words, it's an internal messaging platform that teams use without the need to send text messages through smartphones.
Armed with an impressive array of clients that includes 65 Fortune 100 firms, Slack says it brings the right people, information, and tools together to get work done.
In 2020, the firm had sales of $630 million, according to the software forecasting firm Tech Jury. Slack says it now has 169,000 paid clients as part of its 12 million users working from 150 countries.
The Future of the Working World
Salesforce is a pioneering leader in the burgeoning cloud sector that Fortune Business Insights says is growing 17.9% a year and will be worth $791.5 billion by 2028.
Its core product is a cloud-based task management platform that stores and updates all the important information about a company's customers. It includes automatic rules for when a customer or their case gets transferred to another team.
Of course, Salesforce has gone far beyond its origins and today has forays into AI,Big Data, the blockchain, and now online workspace collaboration and messaging.
On their recent acquisition of Slack, CEO Marc Benioff had this to say in an official statement:
"Together we'll define the future of enterprise software, creating the digital HQ that enables every organization to deliver customer and employee success from anywhere."
By the Numbers
Ironically, the stock sold off when the deal was announced last December 2. Wall Street hit panic mode because Salesforce paid a 55% premium to Slack's stock price at the time.
Nonetheless, when the market rebounded on May 12 from an earlier selloff, CRM began doubling the S&P 500's returns.
In fact, the stock has a history of crushing the market. Since I first recommended Salesforce back in December, 2015, the stock is up 242%.
By contrast, the S&P is up 124.2% during an historic bull market. That means CRM nearly doubled the benchmark with a 95% beat.
I still see plenty of upside ahead. Over the past three years, the company has posted average per-share earnings gains of 33%.
At that pace, the earnings, and the stock price, will double in just a little more than two years.
And with its savvy new purchase of Slack, it's set up to play an even bigger long-term role in Zoom Town America.
Cheers and good investing,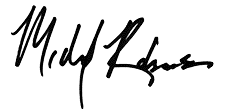 Michael A. Robinson