The trial of Elizabeth Holmes of the failed MedTech startup Theranos began this week. We all know the story, but the biggest takeaway for tech investors is that Holmes founded Theranos at a time when venture capitalists were throwing money at any young tech founder who used the word "disrupt" a lot.
Leadership is crucial in the tech world, but wearing turtlenecks or referring to your enterprise as a "state of consciousness" has little to do with it.
I've seen our fair share of Elizabeth Holmes' and Adam Neumann's, but I've also seen real visionary leaders with powerful ideas and solid management skills that can turn ordinary investors into millionaires- leaders like Peter Gassner.
Had you bought the stock of Gassner's biotech company at the beginning of Aug. 2014, you would have made a 1,253% return. That's enough to turn $25,000 into $338,250 in just seven years.
Today, in the first of two parts, I'm going to show you why there are two more doubles ahead for a total of $1.35 million…
Who is Peter Gassner?
Don't worry if you've never heard of Gassner. He's hardly a household name.
After an excellent and decorated career in software, Gassner decided to found a company that services biotech and drug firms.
We're not just talking about landing a few marquee clients. Instead, Gassner's firm has snagged more than 800 customers from Big Pharma to tiny clinical-stage biotech.
But the company he founded in 2007 and took public in 2013 today is worth $46 billion. This is the kind of company you can count on for the long haul.
With today's Meme stocks, that's far from true. Just look at how investors in two popular ones, AMC Entertainment Holdings Inc. (AMC) and GameStop Corp. (GME), recently got burned.
From its peak on June 8, GME fell 49% by Aug. 19. And between June 2 and Aug. 4, AMC fell 59%.
During roughly that same period, the stock of Gassner's firm was up 14%- nearly doubling the S&P 500's 7.5% gain.
To be fair, Gassner's amazing success in biotech hardly followed a straight path. He spent years in software.
It all began back in 1984 when he joined International Business Machines Corp. (IBM) straight out of college with a computer science degree. He eventually became vice-president and general manager at a financial software firm called PeopleSoft.
Today, PeopleSoft is an arm of software giant Oracle Corp. (ORCL).
Gassner's next stop was at cloud software leader Salesforce.com Inc. (CRM), where he was senior vice president.
And that's where the fireworks started.
'04 Salesforce IPO
Because while at Salesforce, Gassner was in charge of building the company's cloud-based platform just as that technology was really getting started.
It was that vital role that really helped the company go public in 2004.
The Salesforce cloud helped companies run their marketing, sales, analytics, and customer information service online, giving employees easy access from wherever they were.
The IPO was a huge success, and to this day is considered a seminal moment in the still-short history of cloud computing.
In fact, the Salesforce IPO was the first introduction most investors had to the idea of delivering software tools and applications over the Web from remote servers.
Before that, everyone just assumed selling software meant selling copies of programs on CDs.
But Gassner didn't rest on his laurels. After decades as a software executive, and with successes like the Salesforce IPO under his belt, he decided to change tacks.
'07 BioTech Transition
We should all be grateful Grassner made the transition to BioTech. The stock of Gassner's biotech company is exactly what I have in mind when I say the road to wealth is paved with tech.
Gassner turned the industry upside-down by finding a unique niche that helps other biotechs work better.
He figured out how to help biotech move into the cloud.
Veeva La Vida
The company he founded is called Veeva Systems Inc. (VEEV). It provides cloud services for the drug and biotech sectors, helping them become more efficient and innovative.
See, Veeva has created a highly secure cloud platform that helps companies easily set up and track drug trials, regulatory data and requests, and even sales.
It's all in one highly secure database in the cloud, so employees can access up-to-date data wherever they are. This not only makes biotechs work smarter, it even makes their products safer, while helping firms navigate the maze of FDA approval.
As you can imagine, this has been especially important during Covid, when millions have been working from home.
At the same time, demand for biotech products remains at an all-time high – we still desperately need new vaccines, new testing kits, new drugs, all to help beat Covid.
Measuring from August 2014, about 10 months after the IPO, the stock has seen a 1,253% return.
That's enough to turn $25,000 into $332,750.
Don't worry, I still see plenty of upside ahead.
So, make sure you check back with me on Tuesday.
That's when I'll tell you more about the company's great operations.
I'll also show you how that original $25,000 could have total gains of $1.35 million in roughly the next four years.
You can also get access to a special strategy to identify wealth multiplying opportunities like this before anyone else, coming up on September 8, at 1 P.M.
You can save your spot for the exclusive profit takeover event right here, to learn where to look for opportunities that could multiply your investment by ten in less than thirty days.
Stay tuned.
Cheers and good investing,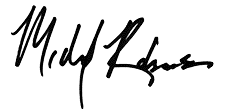 Michael A. Robinson