Hurricane Ida's recent rampage through Louisiana shined a spotlight on a critical need for our tech-centric economy – backup power. And, it's not just Ida, it's the wildfires, sub-nautical New York, and so many other natural disasters that continue to pop up across the world.
The problem: regulators said there just wasn't enough backup power on hand. I believe with that problem laid bare, a stock I told you about last April 2 is headed for even more upside.
The leader in the $17.4 billion market for standby power has already crushed the market since our earlier chat, but it's not done yet.
It's gained 36%, beating the S&P 500 by an amazing 227%.
Today, I want to show you why that's just the beginning…
Keeping the Lights On
Now then, I pay a lot of attention to backup power supplies for a very specific reason. Like so many others around the country, the Bay Area hillside community where I live gets hit every year with power outages.
For me, it usually comes in the fall during our peak fire season. On high wind days, our local utility will cut the power to thousands of homes for hours on end.
Luckily, I have a propane-powered backup generator. It throws off enough juice to run some lights, the refrigerator, and the microwave, and of course to power and charge our electronic devices.
I know what you're thinking. Yes, the company I have in mind relies somewhat on fossil fuels. But it is going green with the rest of the world.
I'm talking about Generac Holdings Inc. (GNRC), the first company to create a home standby generator and build an engine specifically for extreme weather.
California boasts a population of 39.7 million people. And yet in the world's fifth-largest economy, only 1% of homes have standby power. And by the company's own estimates, every additional 1% of the American standby power market it captures translates into a whopping $2.5 billion in sales.
That's on top of the $2.5 billion in net sales this firm scored in 2020, 63% of which came from residential customers like you and me.
The Future of the Grid
In an investor presentation released last month, this Washington state-based energy titan laid out a vision for its growth for years to come.
Let's start with what the firm calls "Grid 2.0." It's a reference to how technology, regulation, and the "electrification of everything" will create opportunities in clean energy and grid services.
Then there's the paradigm shift of more folks working from home that we've been talking a lot about recently.
The thesis here is simple. The more time folks spend at home shopping online, streaming movies, and of course working on their computers and making video calls, the more they need backup power.
Of course, there's the need for keeping cell towers up and running that I noted a moment ago. Generac says the 5G rollout could be a boon for the firm.
The 5G wireless update is such a fundamental overhaul of the wireless data networks that so much of our technology operates on that it will act as a catalyst for a huge variety of companies.
And in this case, analysts say we'll see at least 25,000 new towers going up and 10 times as many low-powered antennas knowns as small cells added to places like rooftops and streetlights.
Generac Systems
For the home market, Generac offers two basic systems, standby power, and portable generators. The standby systems can run on propane, natural gas, or diesel.
They are basically hard-wired into the home's power system. When the grid goes down, an automatic transfer switch shifts power to the generator seamlessly.
These systems can power an entire house for a couple days on a tank of fuel if you're using diesel or propane. It's unlimited if you're running natural gas.
Portable generators differ in the fact that they're not hard-wired into the house and are wheeled out when necessary. They mostly run on gasoline or propane.
With so much emphasis on using fossil fuels for power, you might not realize that Generac also is going green.
A little more than two years ago, it entered the market for energy storage, basically big batteries that can store energy generated by solar arrays. Generac is expecting annual growth of an astounding 104% in this sector through 2023.
Upside
I believe this is a very savvy move. It means that it can grow its main power business and also profit from alternative energy with a system all green homes and businesses will need – convenient and efficient storage.
Since we last talked about Generac on April 2, the stock has beaten the broad market by 227%.
I'm conservatively projecting earnings growth of 24% a year, which means earnings should double in just three years.
So, you can see that GNRC is a great backend tech play that can power your portfolio for many years to come.
Cheers and good investing,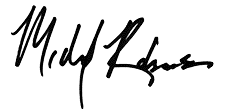 Michael A. Robinson