Netflix Inc. (NFLX) is a perfect example of a disruptive tech success story. The company's name is practically synonymous with how we watch television these days, and its rise to prominence has kickstarted an entire new sector for entertainment that is overshadowing its traditional counterpart.
Netflix currently boasts over 200 million subscribers worldwide, equal in number to about 2/3 of the American population. Pew Research claims that only 56% of Americans claim to watch satellite or cable T.V. as of this year. That's not even factoring in the market share held by Netflix's competitors in the industry that they created.
The massive potential of this sector came up recently as part of Strategic Tech Investor, and I'm ready to declare this new form of online content to be one of the unstoppable trends that define my investing strategy.
Since 2006, Netflix has seen its value rise from $1 million to $237 billion, or over 23,000,000%, so when I get word that another digital content streaming company is planning to do for household game night what Netflix did for television, that's an opportunity worth your time.
And that's even more true when that opportunity hasn't even gone public yet. Roku Inc. (ROKU), another major player in the digital content streaming space, has offered its pre-IPO investors from 2008 the chance at gains of over 400,000%, compared to just over 1,400% for investors in 2017 IPO.
You can get the full story on this latest pre-IPO digital content streaming opportunity on Wednesday, August 18 at 1 p.m., EST, and you can save yourself a seat by clicking right here.
You'll also be automatically signed up to receive updates and other information (Check out our Privacy Policy here).
Cheers and good investing,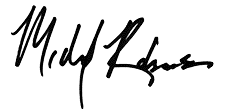 Michael A. Robinson