Exchange-Traded Funds (ETFs) are a vital foundation to any tech portfolio. In one fell swoop, you can invest in broad tech sectors without having to pick the winners from the losers.
Data compiled by Morningstar shows that so far this year, the total value of global ETFs comes in at nearly $9 trillion.
To put that in context, by mid-August, net inflows hit $736.5 billion, nearly beating the total for all of 2020.
Even my daughter's 22-year-old friends are aware of the value of ETFs. So, if want to know about some great tech ETFs, you've come to the right place.
Today, I will give you the detail of three tech-savvy ETFs to own for the long haul…
Laying The Foundation
There's a really good reason why I recommend ETFs for the average retail investor.
It's a cost-effective way to own a group of great stocks without all the time and risk associated with separating the winners from the losers.
As far as I'm concerned, they make great foundational plays. That means you are setting up a solid base from which to build your high-tech wealth.
Clearly, the market agrees with me. U.S. ETFs accounted for a record $519 billion of the total covered by the Morningstar report. That brought assets in U.S. funds to about $6.6 trillion.
In other words, we have momentum on our side. I believe that with so much new money flowing into high-tech ETFs, they're bound to continue their track record of smoking the market over the long haul.
That assumes, of course, you have a savvy, experienced analyst like me in your corner. With that in mind, here are three great ones to own. Take a look:
Savvy Tech ETF No. 1: XSW
I know I must sound like a bit of a broken record. But I stand by the software sector's exceptionally high profit-margins.
Software firms unilaterally bypass the overhead of factories, assembly lines, and widespread shipping. And over the last five years in particular, many have transitioned to a recurring revenue model made possible by the shift to cloud computing.
In other words, the SPDR S&P Software & Services ETF (NYSE: XSW) has an innate one-two punch. With 184 stocks in its portfolio, XSF covers far beyond the waterfront of software and the cloud.
Specifically, XSW has invested in firms that are involved in e-commerce, social networking, data processing, Internet software, cloud computing, and Big Data.
This is a very cost-effective ETF that has a management fee of just 0.35%. This year, it has beaten the S&P 500 by 52.8%. Over the past five years, it has beaten the broad market by 105%.
And with so many of these companies operating through online services, their growth potential will become even greater as 5G wireless networks make their services even more effective than they already are.
This trend will unleash a whole new wave of opportunity, and the companies in XSW are just the start. You can get the full story of how to take maximum advantage of this new generation of internet right here.
Savvy Tech ETF No. 2: IGM
So far this year, the iShares Expanded Tech Sector ETF (NYSE: IGM) has lagged the overall market. But since the S&P 500 rebounded from its recent low on May 12, IG is way ahead of the benchmark index – 76.2% to be precise.
That's one of the reasons IGM remains one of my go-to ETFs. Over the long haul, tech firms based in North America leave the world in the dust. For example, tech leaders like Facebook Inc. (FB), Apple Inc. (AAPL), Microsoft Corp. (MSFT), and Amazon.com, Inc. (Nasdaq: AMZN) keep finding new avenues for growth.
With 332 stocks in its portfolio, IGM gives us access to a wide range of smaller, more cutting-edge firms. And that's a great thing but it means we can own them without all the volatility that smaller stocks are having of late.
This also is a very efficient way to deploy your capital. IGM charges a management fee of just 0.43%. It's also a great long-term holding to have – over the past five years, IGM has beaten the S&P by 105%.
Savvy Tech ETF No. 3: IHI
Just to be clear, this ETF lagged the market for much of the year as investors took gains following the huge Covid-related run-up in values.
But the iShares U.S. Medical Devices ETF (IHI) recently did something pretty unusual among ETFs. On July 19, it split 6-to-1.
By making shares so much cheaper after the split, that opens up this ETF to a wider range of buyers at a time when lots of new cash is flowing broadly into the market and more specifically into this class of investments.
Since the split went through, IHI has beaten the S&P by 35%. Over the past five years, this ETF has beaten the broad market by 60.5%.
And we have some existing medical science here as well. This is a field that covers everything from in-vitro diagnostics to remote heart monitoring to deep brain stimulation. As such, medical devices are on the front lines of healthcare innovation.
This also is a very efficient way to own a group of 65 stocks. The fund charges a 0.43% expense ratio.
Add it all up and you can see why I say that owning a small number of select tech-centric ETFs is more than just a "safety play."
It's a very lucrative way to give your portfolio a solid foundation that you can count on to beat the broad market for many years to come.
Cheers and good investing,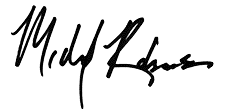 Michael A. Robinson