Amazon's "Pilot Fish"
I'll never forget the day I looked a hammerhead shark in the eyes.
Fortunately, I was not in the water at the time. Instead, I was looking over the rails of a deep-sea fishing boat off the coast of Florida near St. Petersburg.
My dad informed me that all those small fish swimming with the shark were "pilot fish." The shark may be bigger, but it's not a threat to the pilot fish. Instead, they work together, and help each other survive and thrive in the vast and dangerous ocean.
That day I learned a lifelong lesson that has helped me compile a market-crushing track record.
The same dynamic applies to the world of tech investing and Shopify Inc. (SHOP) fits that bill perfectly.
The stock of this supply firm would have turned $25,000 into nearly $1.2 million in the last five years.
Today, I'll show you how it could double twice more from here…
Background
When we spoke earlier this week, I said I would give you all the details you need to understand the true value of this remarkable company and all of its potential growth.
And today, I'm keeping my promise.
You may recall that I dubbed Shopify, Amazon's "Hidden Supercharger."
To say that Amazon wouldn't boast a near $1.8 trillion market cap without Shopify would be putting it mildly.
The thing is not everyone realizes Amazon now relies on thousands of other companies to sell through the firm's unbeatable storefront.
That was true before the pandemic shutdowns that-for lack of a better term-plagued us for roughly 15 months. And that trend accelerated recently as merchants adapted to lockdowns by shifting to Amazon's store front.
The Data Speaks for Itself
In the past 12 years, the percentage of third-party sellers has more than doubled. Back in 2007, the figure stood at 26%.
They rose to more than 53% last year. And in this year's first quarter, that figure rose to 55%.
JPMorgan analysts say Amazon's gross merchandise volume last year came in at $316 billion. Of that, $178 billion came from third-party vendors who pay a commission to Amazon.
The brokerage firm says that by next year, Amazon will be the nation's largest "retailer." That puts juggernaut Walmart Inc. (WMT) in second place.
And Shopify is at the heart of it all.
Hidden Foundations
The firm works with more than 1 million merchants across 175 countries. It provides e-tailers with sophisticated software that allows them to plug into Amazon, manage orders, collect payments, and send out emails to buyers.
What's more, it helps them build their own online sites, handle multiple sales channels, and plug into social media.
In so many words, they're the key behind Amazon's outstanding shopping experience.
Shopify hosts software in the cloud that merchants use to run their business across all their sales channels. These include online storefronts, physical retail locations and social media marketplaces.
We can even take advantage of another synergizing trend in the high tech economy that makes this play even stronger. While Shopify connects the vendors, and Amazon provides the storefront, the internet connections themselves are getting faster thanks to 5G wireless.
It's going to be a massive opportunity for any company that relies on the internet to reach its customers. I can't get into too much detail right now, but I talk more about exactly how to play this trend, and its projected $1.4 trillion value, right here.
A Company on the Move
Consider that for all of 2014 Shopify had a mere $100 million in sales, according to data compiled by Macro trends. It recently scored $977 million in sales in last year's fourth quarter.
In 2020, total sales came in at a stunning $2.9 billion. That translates into a seven-year gain of 2,800%.
Now you know why I say this is a very well-run firm. And the stock is no slouch either.
Let's take each of those two items in turn.
Bona Fide Growth Potential
Over the past three years, Shopify has grown its sales by an average of 62%. At that pace, they roughly double every 14 months.
And over the last five years, the stock has been nothing short of a profit monster, gaining around 4,200%.
But I believe the stock's climb is far from over. And I say that even if its huge earnings growth slows down.
Over the past three years, it has averaged earnings growth 178%, according to data compiled by Investors Business Daily.
Let's know that back by two-third to be conservative. That gives us a 60% growth rate.
At that rate, per-share profits will double twice more in the next three years. So, our original $25,000 stake would have a total value of nearly $4.7 million in just under a decade.
If we cut that conservative forecast in half again, we will still be sitting on a pot of gold in just over 10 years.
It's like I keep saying. The road to wealth is paved with tech.
And with a powerful stock like SHOP in your portfolio, you'll be racing to the finish line.
Cheers and good investing,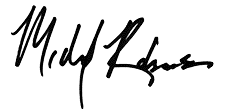 Michael A. Robinson