Over the last year, the fitness industry has gone through some big changes. Peloton became the hottest way to exercise as gyms across the country were closed and even companies like Lululemon have gotten in on home fitness, buying fitness start-up Mirror for $500 million. We also saw home workout company Beachbody go public via SPAC and now it is trading right near par value.
But now that gyms are reopening across the country as coronavirus pandemic restrictions are being lifted the big question will be, are people going to go back?
According to a recent survey done by RunRepeat, nearly half of all gym members globally will not return to their gyms upon reopening and more than a third of all gym members globally have already canceled or are considering canceling their membership.
This could point to a much different gym environment in 2021 versus before the pandemic.
So, when I heard that Equinox Holdings, the luxury gym operator that is also the majority owner of SoulCycle has held talks to go public by merging with a blank-check company backed by investor Chamath Palihapitiya, I wanted to dig in.
While the deal is not finalized, the transaction could give the company a valuation of more than $7.5 billion. To note, this is below its prior fundraise earlier in 2020 when they raised money at a $9 billion valuation from Silver Lake. This money would also help them build out their digital platform during the pandemic.
At first glance, a valuation of around $7 billion could make sense. Planet Fitness (NYSE: PLNT), which has a market cap of roughly $7 billion and had revenue of $688.8 million in 2019 is a fair comparison. That also means the deal could be fairly valued and not offer any significant upside to investors.
Given this deal has not yet been announced and is only a rumor at this point, we don't know a lot about their financial position. Equinox finances are only partially disclosed. Mid last year, the company had as much as $1.375 billion in debt and was planning on issuing another $150 million, according to a rating option issued by S&P Ratings on the offering.
We also know that Equinox was forced to shutter many locations last year due to the pandemic and reported a loss of around $350 million on about $650 million in revenue last year.
With that said, this is definitely a wait-and-see kind of SPAC and I wouldn't jump in here. Gyms have yet to reopen, and we don't know how that will go. This deal also has a significant amount of debt and has big investors from last year that could use this as an exit.
But if you are looking for a new and dynamic investment worth acting on right this minute, look no further than the astounding movements coming from the world of cryptocurrency. We have three specific cryptocurrencies to invest in today, that could offer 1000% returns in just a few years.
All you have to do is click here to get started.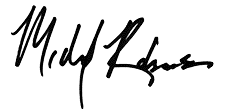 Michael A. Robinson