When we spoke on April 16, I shared how it's hard for retail investors to make money by jumping on a hot new IPO right as it begins trading.
The biggest gains are made years in advance by savvy venture capitalists (VCs) who fund the company's growth.
Like the one that recently invested $2.8 billion in a logistics technology firm (more on that in a moment).
But I have something for you that can even the playing field; a tech giant that you can buy now that also operates a great VC fund itself.
Let me show you why it beat the broad market by 164.9% with plenty of upside ahead…
An Investment Wilderness
The company getting that $2.8 billion investment I mentioned is Norway-based AutoStore, a company that builds robots to automate sorting and handling packages in warehouses.
For example, the firm helps Best Buy Co. Inc. (BBY) to cram more merchandise per square foot of warehouse space, while also speeding up the sorting of packages there.
With COVID-19 sending e-commerce into a boom, the demand for robots to sort, handle, and ship items in those warehouses has drastically increased.
In fact, research firm Interact Analysis projects the warehouse automation market will hit $47.4 billion by 2023, 6.4% higher than forecast before the pandemic.
Not only does AutoStore's technology save time and money, it also allows companies to run small fulfillment centers in cities and even in retail stores. That's much closer to customers and makes use of retail space that would otherwise suffer from the e-commerce boom.
Of course, this isn't news to us here at Strategic Tech Investor. We love robotics and logistics and recognized this trend long before Wall Street caught on.
But to invest, like venture capital funds do, in early-stage companies like AutoStore, most of us would have to be what the SEC calls "accredited investors."
See, most investments into early-stage startups like AutoStore are private, and so are less transparent than public investments regulated by the SEC.
Meanwhile, investing in most VC funds themselves usually involves agreeing to not withdrawing your money for five years, and paying high fees on top of that.
That's a big ask for most people.
So, the SEC restricts these kinds of investments to those who can handle the risks – people they call "accredited investors." Unfortunately, it's quite difficult to be an accredited investor. You have to:
Have earned more than $200,000/year for the past two years (or $300,000/year combined with their spouse), or
Have a net worth of over $1 million with or without their spouse (not counting their primary home), or
Hold a Series 7, 65, or 82 securities license from FINRA, the financial industry's self-regulator.
Now, if you're looking for some cutting-edge technology that you can invest in directly, look no further than Blockchain. This groundbreaking innovation is about to create $3.1 trillion in economic value in the next decade, and you can check out how to make a piece of that value your own right here.
But to make money off of the VC phenomenon itself, it takes a different approach.
The Ground Floor
Now, I know a thing or two about the VC world. Several years ago, I served on the advisory board of Sensei Partners LLC based in the Valley city of Menlo Park.
I've also served as a strategic consultant to a dozen high-tech startups. In fact, I still do some consulting, which keeps me abreast of trends that are highly lucrative.
For example, I've been advising Aitonomi, a Swiss-German startup focused on robotic delivery vehicles.
These are exciting companies, but non-accredited investors can't invest in them, and given the long lock-in periods, probably shouldn't.
That's where the tech giant and VC-fund hybrid I mentioned earlier comes in.
It's a publicly-traded company by the name of SoftBank Group Corp. (SFTBY). Based in Tokyo, SoftBank has for the last few years made a number of VC-style investments into startups.
Its early and big bets on up-and-coming tech companies have earned it, and its founder Masayoshi Son, a reputation as one of the top tech investors in the world.
An Eye for Potential
Let me start with one quick example. SoftBank put just $20 million into China's Alibaba Group Holding Ltd. (BABA) back in 2000. When the e-commerce leader went public in 2014, that investment was valued at $60 billion.
That equates to an IPO profit of 299,900%.
Meanwhile, SoftBank has invested in a broad range of other tech leaders before they were public, including:
Uber Technologies Inc. (UBER) for ride-hailing and driverless cars.
Nvidia Corp. (NVDA) for graphics processing, connected cars, and artificial intelligence.
Slack Technologies Inc. (WORK) for managing workflow and collaboration, especially in remote offices.
Softbank can afford to take the long view. The riches gleaned from the Alibaba IPO, for example, took 14 years to harvest.
Yet the firm will also cash in a lot sooner if asset prices suggest an exit. Back in 2013, Softbank paid $2.1 billion for a 51% stake in Finnish gaming firm Supercell. Three years later, that stake was sold for $7.3 billion.
By investing in SoftBank, you can reap the rewards from VC deals like those, but without the drawbacks of VC investments.
No need to be an accredited investor, to have the right connections in the tight-knit VC world, or to lock up your investments for years.
Investing in SoftBank itself is as easy as investing in any other public company.
And over the past year, it's had a huge payout, rising 129%. That beat the benchmark S&P 500 by 164.9%.
It's VC-profits without the hassle, and with a visionary tech-investor at the helm to boot, giving us long-term appreciation and a higher net worth.
Cheers and good investing,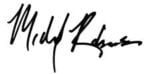 Michael A. Robinson