Internet satellites launched into orbit by rockets that can return back to earth in nine minutes – that's not a passage from a science fiction novel.
It's what SpaceX did on March 24…showcasing an emerging technology with high growth potential…that can make you a lot of money.
Right now, 74 countries have some kind of space program, and 14 of them are capable of space launches. From tourism to space-based systems that blockchain technology and 5G are dependent to run on, there is a growing need for rockets to make that all possible.
Even the United Arab Emirates, a nation the size of South Carolina, is jumping into the space game.
The UAE's Mars probe successfully orbited the red planet and is sending back pictures. Known as the Hope Probe, its mission is to create the first complete portrait of the Martian atmosphere.
This increased activity is one of the reasons why Morgan Stanley projects that, by 2040, the space sector will be worth $1.1 trillion.
Now, some companies are private and you can't invest in them.
While others simply don't deserve your hard-earned money.
That's why I wanted to make sure you saw this before the weekend.
Because one company I've been watching closely just got even better thanks to a $4.4 billion acquisition.
Let me show you…
Astronomical Trajectory
The recent UAE Mars flight is part of the commercial space economy that Morgan Stanley characterized as a growing and broad market.
As I mentioned, the UAE is one of 72 nations with at least some type of space program – that sector includes manned space flights for governments, companies, and tourists. It also covers satellites, ground stations, and, of course, rockets and their engines.
And that's where Aerojet Rocketdyne Holdings Inc. (AJRD) comes into play.
The company has been around since 1915 and was involved with the U.S. aerospace industry during WWII.
Since then, it has been an integral part of the Pentagon's and NASA's biggest, boldest missions.
In fact, it's playing a vital role in Artemis. This program is a complex multi-billion effort that plans to have a shuttle service to and from the moon in place by 2024.
If all goes according to plan, Artemis will be the first step in sending manned missions deeper into space and building a base camp on the moon, where it's easier to launch deeper into space.
Aerojet has been chosen to build the main engines in the Space Launch System (SLS), the rocket that gets Orion, the orbiter, into space. It also has the contract for Orion's main and auxiliary engines.
Consider that the entire Artemis project is budgeted for $20-30 billion over the next five years. And that's on top of NASA's $6 billion annual operating budget. Aerojet is in line for a big piece of that pie, now and going forward.
Plus, Aerojet builds the propulsion systems that help the US military keep up in a rapidly changing world. And it has been doing this for nearly 8 decades.
Supersonic Specialists
I have followed this company for many years and have recommended Aerojet stock in the past.
So, you can imagine how excited I am that the firm was recently acquired by another storied space firm that I continue to recommend – aerospace titan Lockheed Martin Corp. (LMT).
See, the Artemis program would also be the first step in building out missions to Mars and other spots in our solar system.
Lockheed Martin was already a key player in building the Orion orbiter that will sit on top of the massive space launch system (SLS) rocket with will send it into space. Lockheed Martin currently has a contract for three Orion capsules that are $900 million each.
The firm is also a prime contractor for the newly minted Space Force, which is tasked with keeping the US safe from rogue actors in orbit.
In early January, the Space Force announced the company won a nearly $5 billion contract to build three missile warning satellites.
On the more earthbound front, Lockheed Martin remains one of the top global defense firms. For instance, it owns Sikorsky, a major player in helicopters and maker of the Black Hawk.
In fixed-wing aircraft, it runs the next-generation F-35 and F-22 fighter programs. It also owns the workhorse P-3 and F-16.
It also just inked a $414 million deal – the largest in US Navy and US Air Force history – for long-range anti-ship missiles.
The Aerojet merger gives Lockheed a big boost in the coming era of hypersonic flight and missiles that travel several times faster than the speed of sound.
Both companies were working in this field. So, by buying Aerojet, Lockheed gains deep knowledge of making the most advanced rocket engines.
In a test last December, Aerojet Rocketdyne recorded the highest thrust produced by an air-breathing scramjet hypersonic engine.
Rocketing Upwards
The timing is great here for another reason. Last August Lockheed won a $347 million contract to help the Army build new long-range hypersonic weapons.
Aerojet is a company that Lockheed knows well. Aerojet was already supplying technology to Lockheed's aeronautics, missile and space divisions.
Add it all up and you can see why I think the merger slated to close later this year is a great catalyst for Lockheed's stock.
I expect the combined firm to be a more formidable competitor in its sector and to gain new efficiencies.
Even before the deal was announced, Lockheed was growing per-share profits at 23% a year.
That means they are on pace to double – without adding in the Aerojet work – in just over three years.
Now you know why I continue to recommend Lockheed stock.
It's a great way to play the long-run growth in commercial space with a company you can rely on for the long haul.
And you could make your long-haul position even stronger by claiming a stake in other global tech-trend that has already given some investors as much as 80,000% gains in just five years.
The thing is, I'm still seeing signs that, in the next five years, it could pull off another major win, and return its investors 1,000% gains. That incredible tech trend is cryptocurrency.
Let me show you exactly how to play this high-tech shift for maximum possible gains. All you have to do is click here to get started.
Cheers and good investing,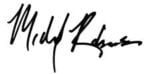 Michael A. Robinson