One billion dollars in annual sales.
It's a milestone for a public company that signifies it's a winner.
Customers will pay anything to use their products and services.
The competition shakes in its boots, realizing it has fallen behind and may never catch up.
It's when analysts on Wall Street sound the alarm that it's time to buy the stock. Hedge fund managers gobble up shares and brag about who owns the most. But it's too late if you invest as this is happening; you want to own shares before they sound the alarm.
That way, everyone else will pour their money right into your pocket.
Netflix reached $1 billion in sales in 10 years, with the stock price soaring 40,000% since it went public.
Google did it in just 5, with a $10,000 investment in 2004 worth over $300,000 just 15 years later. And right now, there's a company that will reach $1 billion in sales faster than Netflix AND Google.
It could take them just three, placing them in the "Billion-Dollar Club" by next year.

But the time to buy it isn't when that happens – it's today…

"A million dollars isn't cool. You know what's cool? A billion dollars." The Social Network

GW Pharmaceuticals (Nasdaq: GWPH) is a cannabis biotech firm that made history with the first Food and Drug Administration (FDA)-approved prescription CBD drug, Epidiolex, used to treat seizures associated with Lennox-Gastaut syndrome (LGS), Dravet syndrome, and now tuberous sclerosis complex (TSC).

LGS is normally first identified in children between the ages of three to five, and it can last into adulthood.

With Dravet syndrome and TSC, infants can start experiencing seizures in their first year of life.

Fortunately, prescription CBD from GW Pharma is bringing the families and children affected by these diseases something they deserve – a way to get better.

In clinical studies, it reduced the frequency of seizures for individuals with Dravet syndrome by 39%. Those with LGS saw between a 37% to 42% reduction (dependent on the dosage amount).

Thanks to the problem GW Pharma is helping to solve, Epidiolex sales reached $296 million. In 2020, sales are on track for $500 million.

By 2021, Epidolex sales could reach $1 billion.

Again, reaching that milestone would be faster than Apple.

Or Netflix.

Or Google.

And things have worked out for those who have invested in those companies early.

But GW Pharma is only one of the many other cannabis companies that are growing this fast. And unlike GWPH, several of those other stocks can still be had for under $10 per share, with the potential to return up to 30X your money by next year.

Make sure you know which stocks could bring you the biggest potential returns right here.

Take care,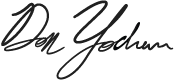 Don Yocham
Executive Director, National Institute for Cannabis Investors