Hearing that two of my neighbors had each gotten a new dog in one week may not sound like much.
But to me, those were important data points in a much larger trend. According to TD Ameritrade, 33% of Americans have considered getting a new pet to help keep them company amidst COVID restrictions.
They actually spell Big Money for savvy tech investors – if you know where to look.
I know this from personal experience. I follow the animal health care market because my dog, Roxy, has a bit of arthritis and may soon need to start a course of drugs.
And this knowledge can not only help America's pet owners care for their companions but also find the hidden profit potential in animal healthcare technology.
It's a growing market, as with much of the nation still working or attending school from home, demand for dogs is booming.
Consider that the U.S alone already boasts 300 million pets. Related health care on a global basis last year will soon be worth $327 billion.
Today, I'm going to reveal a leader in this key field of animal science that's proven it can outperform the broader market by 50%…
Lockdown Loneliness
Now then…let's talk about folks wanting and needing pets during COVID.
Both shelters and breeders across the country report higher demand for dogs especially. They're seeing lower return rates on adoptions – even lines forming for each animal.
For example, in New York, pet long-term pet adoptions have soared some 150%.
The data come from Animal Care Centers of NYC. The agency says about 25% of people who agreed to temporarily foster a pet at the beginning of the year had, by June, agreed to adopt it permanently.
In other years, that number is 10%.
Global Market Insights estimates the world pet care market will grow by 5.9% a year, from last year's $223 billion to more than $327 billion in 2026.
That's not something you'd expect in a normal recession. Generally speaking, when things are tough people look to cut costs. So, pet adoptions go down.
But with COVID, folks getting pets is just common sense. Millions of people now work from home and have more time to take care of a pet they may always have wanted.
And all the millions of kids being homeschooled or attending class virtually need someone to live and play with.
Not to mention that lockdowns, social distancing, and restrictions on lots of activities have people yearning for spending time with friends and family.
A new pet can help fill that void.
I can attest to this myself. Never have I seen as many dogs at restaurants in my stretch of Silicon Valley as I have lately.
I recently flew across the country. On both ends of the travel, there were dogs on the planes. Pre-COVID, I rarely saw that.
Roxy's vet, meanwhile, isn't even accepting new clients anymore because he's so swamped.
Around here, folks are still mostly eating at outdoor locations. That makes it easy to bring a dog and cuts down a little bit on the loneliness or separation that COVID has imposed.
Hidden Healthcare
This boom in pet ownership is an example of how COVID has changed much of our daily lives.
But as any pet owner knows, there's more to getting an animal than just any upfront cost. It's a lifelong commitment to a new member of the family.
You're signing away a lot of time and money, not to mention plenty of trips to the vet.
And that's where Zoetis Inc. (ZTS) comes in. It's a cutting-edge healthcare firm that is focused on animals, with over half its sales happening here in the U.S.
The firm has about 300 product lines across eight core animal species. For example, it offers osteoarthritis treatments for dogs as well as pain and diabetes medication for several animals
It also provides and preventative medicine for a number of parasite-borne diseases that can affect cats and dogs.
The firm ranks as an industry leader in vet's offices. It boasts top-selling products in three core areas – vaccines, animal genetics, and animal diagnostics.
And to be clear, while companion animals account for 51% of the firm's business, Zoetis doesn't just care for pets. Agricultural animals make up the other 49%.
Riding the Trend
The firm's vaccines can prevent or treat an array of illnesses such as Lyme disease, and rabies. And its genetics division helps farmers decide which animals to mate, in order to build the healthiest and most highly valued livestock.
Zoetis also sells a broad range of diagnostic products that can detect viruses and bacteria in the animal's bloodstream. These devices can also allow vets and pet owners to closely monitor the health and wellness of companion animals.
As a pet owner and high-tech investing specialist, I love the hook here. The company is focusing on a healthcare segment that is vital for millions of Americans.
In just the U.S. alone, we spend $62.75 billion each year on pet food, supplies, vet care, and grooming, according to the American Pet Products Association. Medical supplies and vet care amount to about half of that spending.
There's so much money in this field because of the sheer volume at stake. Even before COVID, Americans collectively owned an estimated 78 million dogs and 85.8 million cats.
In short, Zoetis is perfectly positioned to profit from the pet boom during this pandemic. Since the market rebounded on March 23, the firm's stock is up more than 76%
That beats the wider market by 49%. And I still see plenty of upside ahead.
Right now, Zoetis is on pace to double earnings in a little over 3 years.
And that's just the beginning.
After all, each new pet adopted this year means hundreds more visits to the vet, thousands more tick-repellant purchases, and who knows how many more diagnostic tests and drug treatments.
Not to mention kids all over the country getting used to having pets around, and probably adopting some of their own once they grow up.
As the leader in the animal care sector, Zoetis is going to be reaping the benefits.
This is one stock that will reward you for years and years to come.
And that's very important to consider when looking for breakout investments in the life sciences. COVID has driven massive interest in certain sectors, but it won't be around forever.
Even when it comes to Operation Warp Speed, the push to create a working vaccine to COVID-19, the trick is to look for breakthroughs in vaccine technology that could drive gains even beyond this one project.
That's exactly what we have with a technology that I like to call "super vaccines," and you can click here to learn all about them.
Cheers and good investing,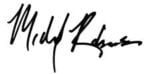 Michael A. Robinson