Apple Inc. (APPL) is more than just a phone company.
Sure, it's sold nearly 2 billion of them since it first launched the iPhone, but this is a company that's lead by visionaries – and visionaries are never satisfied.
Especially in tech.
They crave innovation. To be at the forefront of the next big thing. It's in their blood.
You had that with Steve Jobs, and you it's there with current Apple CEO Tim Cook – and it's one of the reasons Apple is now the most valuable company in the world.
A week ago, I mentioned to you that Apple is getting into the digital payments market. It's decisions like that which keep me coming back to the company as one of my favorite investments.
With that in mind, I want to talk about another visionary.
He founded a platform to connect people that has over 300 million users and has changed how we interact and receive our news and entertainment, but that wasn't enough.
He's onto something else even more impressive…
No-Contact Transformation
Now then, there's just no disputing the fact that fintech is in a huge uptrend.
In 2018, its market value was $127.66 billion. And analysts expect it to grow to $310 billion with an annual growth rate of 24.8% through 2022.
And to be even more specific, digital payments are capturing much of that growth.
That sector alone is expected to expand from $38 billion in 2018 to $86.76 billion by 2023. And researchers say it could be worth $98.01 billion by 2027.
Am I surprised? Not at all.
In this COVID era, everyone is doing as much as they can online. As we head towards a cashless society, tech companies are positioning themselves to ride the fintech, and digital payment waves out until the foreseeable future.
Just think about it. Smartphones are becoming more popular by the second. This will boost the use of these "e-wallets" around the globe.
Retailers are also getting hip to this trend. They're focusing their efforts more on wireless and mobile processing tech for sales.
To be candid, I'm actually still surprised to see some stores still are not set up for contactless payments. Since the COVID crisis began, I try only to use my iPhone with Apple Pay or my Wifi enabled credit card.
And if there is one CEO in the world who understands the importance of mobile and contactless payments, it's Jack Dorsey.
After all, as the CEO and founder of Square Inc. (SQ), he pioneered the shift from physical point-of-sale machines to using smart phones as a payment terminals.
Make no mistake. This is a huge breakthrough, especially for small companies. As of mid-2020, more than 64 million businesses use this technology to facilitate credit card payments and track sales.
In a world where folks are keeping their distance, contactless payment solutions are a must.
And this company hasn't missed a beat with its contactless and chip reader. This enables people to accept chip cards, contactless cards, Apple Pay, and Google Pay anywhere.
Square also is the developer of the wildly popular Cash App. While Cash App is a peer-to-peer payment service found on smartphones, it's becoming one of the go-to apps for business transactions as well.
With the click of a button, merchants can sell products to customers from across the country. It's business made easy.
Cash App also has become something of a digital alternative to traditional banks. For instance, clients used the Cash App's direct-deposit feature to receive government stimulus payments.
Bitcoin Earnings
Meantime, Square has targeted another payment trend that shows no signs of slowing down – digital money. And in this case, specifically Bitcoin, the gold standard of crypto currencies.
Now, Bitcoin is an astounding breakthrough in payments tech all on its own, and it's turned broke college students into millionaires, but I can't go into too much detail about it here.
If you want the full rundown on Bitcoin investing, just click here. But for now, I just want to point out that Jack Dorsey has been giving Bitcoin his full support.
Back in February, Jack Dorsey-backed Lightning Labs raised $10 million to build a global payments network for Bitcoin. Backers say Lightning's system will be akin to a Visa network that provides a base level of liquidity and reliability.
Square's Cash App also allows users to buy and sell Bitcoin. This fact figured heavily in the company's huge beat for the June quarter.
Wall Street had forecast a 5 cent loss per share. But earnings came in at 18 cents a share, a massive win.
Cash App delivered a 167% yearly sales increase as the platform grew to more than 30 million monthly active users. But if you drill down a little more, you'll find that Bitcoin figured heavily in Cash App's success.
For the June quarter, the platform rang up $875 million in Bitcoin revenue. And that meant $17 million of bitcoin gross profit, a yearly gain of 711%.
Add it all up and you can see why I am so bullish on Square and its multi-pronged attack on digital and contactless payments.
It's one of the main reasons why the stock is crushing the broad market.
Since the benchmark S&P 500 bounced back on March 23, SQ stock is up a stunning 278%. That's 434% better than the broad market.
If you pocketed those profits already, good for you. And if you haven't, it's not too late. There's still much more ground to cover with Square.
The company has grown per-share profits over the past three years by an average 59%. And at that rate, they are doubling every 14 months.
But to be conservative, let's cut that back to next 24 to 30 months.
As you can see, it doesn't take many market-crushing tech leaders like Square to put you on the road to wealth.
Cheers and good investing,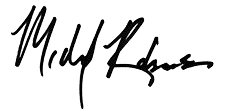 Michael A. Robinson