This month marks the 30th anniversary of one of the more important tech platforms ever invented.
It's become so vital to the world that standard buzz words like "cutting-edge, "next-gen" or "game changer" just don't do it justice.
I believe calling it revolutionary comes closest.
After all, we're talking about technology that literally has impacted almost every facet of our daily lives. This is where billions of us go to get news and information, do our shopping, watch movies, play games… even find love.
Of course, I'm talking about the World Wide Web, now just called the web for short.
Here's the thing. The web has been so pivotal for modern society that it boasts one of the fastest adoption rates in human history.
We're talking 1.8 billion websites and nearly that many people as online users.
And today, I'm going to reveal a great hidden play on the unstoppable force that the web represents.
It's a stock with huge upside ahead…
The Big Picture
Let me be clear on one thing. The inventor of the web, Tim Berners-Lee, has recently been critical of the system he is credited with creating in late March of 1989.
Don't get me wrong. I agree with Berners-Lee that the web has problems. We have lots of cyber thieves out there, and hate speech can be quickly spread.
But that critique misses the big picture. The internet spread faster around the world than the adoption of electricity in the 1900s precisely because it does so much good for so many people.
Consider that half the world's population of 7 billion people today is already online. That figure includes folks connected by desktop, laptop and mobile device access.
The full economic impact likely measures well into the trillions. Here's a data point to prove that: just the e-commerce portions of web usage will be worth $735.4 billion by 2023, according to data compiled by Statista.
One error could be the reason your retirement falters
Ready the Websites
Now, when most investors think of Web firms today, it's usually the FANGs – Facebook Inc. (Nasdaq:FB), Amazon.com Inc. (Nasdaq:AMZN), Netflix Inc. (Nasdaq:NFLX) and Google, a unit of Alphabet Inc. (Nasdaq:GOOGL).
Yes, those firms have combined market caps of nearly $2.3 trillion. But that barely scratches the surface of what's happening with web technology today.
Fact is, nearly every business or organization in the advanced world now has or is going to launch a website. We're talking nearly every company, government agency, political group, college and university, not to mention millions of self-employed professionals.
There's just one problem here. Designing and launching a website sophisticated enough to meet today's exacting standards is not for the faint of heart.
I speak from deep experience. In the early 2000s, my wife and I launched a website designed to combat online music piracy.
We had two important takeaways:
It was a very effective political tool that garnered quite a bit of press for our cause.
Stopnapster.com was ugly and rudimentary – but still consumed countless hours of our time.
Magnify that by 1,000 fold, and you get a sense of the complexity of modern web design.
There can be thousands of lines of code that can cause problems. Plus, you have the potential for dozens of broken links that will drive clients away so frustrated they never come back.
And let's not forget the simple fact that most folks just don't have the time or the artistic ability to make their websites not just functional, but pleasing to the eye as well.
The world's top three military powers are battling to control this new technology
A Broad Range of Tools
That's where Wix.com Ltd. (Nasdaq:WIX) comes in. This aggressive growth firm offers a broad range of tools to create a smart-looking and functional website.
Users benefit from editing tools, pre-built templates, graphics, images, and fonts that make it easy for anyone with basic computer skills to launch a state-of-the art website.
Founded in Israel in 2006, Wix is growing its client base by 19% a year. It now boasts 142 million registered users. While many of those users take advantage of Wix's free tools, 4 million clients are paying for premium services, and that conversion is growing 26% faster than free users.
Those value-added services feature recently launched applications, such as Wix eCommerce, which costs $25 per month or $195 per year. Clients also can also tap software engines that help with branding, payment processing, order fulfillment, and analytics.
Wix sells dozens of apps on its platform. It also offers dedicated sites for restaurants, music venues, photographers and e-commerce. Other services include integrating with payments firm for small merchants, Square Inc. (Nasdaq:SQ), online marketing and logo makers.
Starting today, this could add tens of thousands of dollars to your monthly income
The Mobile Factor
Of course, small firms don't just need a web presence – they also need to be mobile. There are now more than two billion people that surf the web via mobile devices, according to Morgan Stanley.
That user base surpassed the desktop market in 2014, and has been pulling away ever since. Wix has already helped more than seven million clients create mobile versions of their desktop websites.
A handy dashboard helps users create the look and feel of sites built by professional web teams. No wonder then that many folks call Wix.com the "TurboTax" of web design, targeting a niche that was one the province of experts.
And it's quite a niche. According to Wix, there are 127 million small businesses worldwide, 25 million of them here in the U.S. alone. By rolling out new features and services, Wix says it has expanded it addressable market by 10-fold to $300 billion.
The clear appeal of this cloud-based software is its simplicity. Wix offers a broad range of software and services, all for one low-monthly payment. This is the kind of Software-as-a-Service (SaaS) cloud model that builds in repeat sales, steady cash flow, and high profit margins.
And we have the chance to pick up shares at a discount after the firm recently beat forecasts on sales and earnings for last year's fourth quarter.
Access America's #1 Pattern Trader's top secrets for just $1
Wall Street freaked and sent shares down more than 11% on Feb. 20. That's because Wix said earnings will be a bit weaker in the current quarter as it hires staff to further boost sales.
I'm not worried in the least. These guys know what they need to do to build out the platform. Otherwise, they wouldn't have averaged 45% sales growth over the past three years.
That's why Wix is one of those high-growth niche players that offers savvy tech investors a great backend play on the power of the web.
And it makes Wix one of those stocks that can turbo charge your portfolio for years to come.
That sort of long-term vision, and attention to the tech trends that will mint a new generation of millionaires, is also at play in the massive shift to 5G wireless technology that's going on right now.
With vastly faster bandwidth, firms across the country will be able to add features to their websites that were unheard of up until now.
And I've found a $6 stock that's in the perfect position to dominate this skyrocketing new industry.
In fact, the migration to 5G, and all of the benefits to consumers that will entail, is expected to generate a whole new $12 trillion market. I've laid out what's in store for the savvy investors who get in early on this opportunity in a new report.
Click here to read the full report.
Cheers and good investing,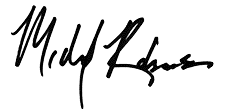 Michael A. Robinson