When we spoke on Jan. 1, I noted that 5G wireless broadband would be a big catalyst for tech's stunning comeback this year.
And that's exactly how things have played out…
We're just now starting to see Wall Street and the financial media really digging into 5G as a critical backbone for a wide array of tech platforms, like Edge Computing and the Internet of Things (IoT).
I believe they're now jumping on the bandwagon for three reasons:
This newest generation of wireless standards is significantly faster and provides far more simultaneous cellular connections.
We're just now starting to see all the major wireless carriers and their suppliers touting their upcoming 5G rollouts.
And 5G is a big driver for the tech rebound in which the Nasdaq Composite is up nearly 14% so far this year, beating the S&P 500 by more than 22%.
With so much profit potential at hand, I'm going to show you four plays on the $12 trillion 5G sector that are absolutely crushing the market.
And I'm also going to reveal the one simple move you can make to get started right away…
Our 5G Winners
Please don't think I'm new to the power of this next-gen wireless standard and the money to be made from it.
Fact is, I've been telling members of my Nova-X Report monthly newsletter about this field as far back as July 2014.
Now you know why they are way ahead of Wall Street, the media and most of the rest of the investing public. And they have the gains to prove it.
Today, I want to give you a sense of how we are banking big coin on our 5G plays.
Take a look at these Nova-X winners…
Claim your all-access pass to America's #1 Pattern Trader's Cash Course (for only $1)
Nova-X 5G Winner No. 1 Soars 74%
We have great 5G exposure with our stake in a leading chip maker that is killing it with sales and earnings growth. The firm recently said that business is booming – and its fourth-quarter results blew past estimates.
A lot of this strength was due to surging demand for the firm's chips that are going into 5G wireless gear. And as you know, the 5G rollout is only just getting started.
Investors have come to see that our 5G semiconductor firm is now poised for very strong results in 2019 and 2020, as the buildout of the new wireless standard gains steam.
Shocking: America's #1 priority (it's not nuclear weapons or cyber security)
I'm not the only one who believes in this stock. KeyBanc Capital Markets recently said that "at this point, we believe the most compelling way to benefit from the 5G upgrade cycle is on the infrastructure side," adding that this Nova-X winner is a great long-term stock to own.
I'm proud of the strong gains that we've racked up in less than a year on this firm. That shows the power of picking the right 5G-related chip stocks at a time when the benchmark Philadelphia Semiconductor Index (SOXX) is up less than 2%.
Nova-X 5G Winner No. 2 Advances 31%
This stock is a great backend play on the whole new cellular ecosystem. After all, this dynamic leader provides testing tools for advanced wireless software, chipsets, devices, and networks.
And as management recently told investors on a conference call, those tools will be needed to fully harness the power of 5G, and ensure that all the related hardware and systems work smoothly.
The company's CEO went on to say that "the scalability of our platform" is setting up the firm for continued growth in this sector.
Getting 5G systems to work just right takes a lot of focus. And this mid-cap's gear can assess wireless signals across the telecom spectrum. It also can look at how 5G traffic co-exists with other parts of the spectrum, and identify potential security threats.
It took nearly 50 years for Americans to grasp the potential fortune behind this
Nova-X 5G Winner No. 3 Gains 22%
As I noted earlier, 5G will open up many new tech pathways to wireless systems, such as Edge Computing and the IoT.
This firm has some unique hooks. It offers a range of advanced algorithms, integrated circuits, and sensors for demanding applications.
The firm's LoRa technology will connect sensors to the cloud, and enable real-time communication of data critical for the IoT. This platform is exploding in growth.
Already, the firm boasts some 220,000 LoRa gateways in place. That's a 214.3% increase from the 70,000 it had in the field the year before.
As someone who has followed the firm for years, I can tell you it was one of the first to embrace 5G. Last September, it rolled out a broad set of new optical wireless chips that harness the power of what will be the new global standard in wireless communications.
My members have only owned this stock for just two months, and already it's off to a fast start…
The catalysts are in place (and our economy is on borrowed time)
Nova-X 5G Winner No. 4 Adds 12%
For the 2019 Nova-X Tech Forecast issue, I suggested members invest in a chip leader that offers solid dividend growth. And to think of its nearly 3% yield as collecting "5G rents."
See, this firm has always played a strong role in wireless base stations, and has a pole position in bringing ample chip content to 5G wireless towers as well.
And the company is quick to note that 5G isn't just another upgrade. Instead, the semiconductor firm says that 5G will revolutionize connectivity, providing a programmable link between users and cloud services.
We're talking an amazing array of applications that will be impacted by 5G. The company forecasts that the new wireless platform will connect an estimated 18 billion devices, just by 2022. These are digital products that will always be online, each with their own slice of network.
Each of these IoT devices will provide a dedicated profile of priority, security, speed and latency.
And 5G will require significant infrastructure changes to networks. That means a broad range of the firm's chips will be drawn into this massive upgrade cycle.
As you can see, the Nova-X Report offers members the chance to get way ahead of the curve. That's true for both beating Wall Street in identifying key tech trends, and scoring big gains.
The type of gains that are only possible with massive trends like 5G, and the potential $12 trillion market that's at stake.
Now, we've identified one $6 stock that could be poised to take over this market. We're talking 10-fold gains for those who can move first, before the floodgates open.
See everything for yourself here.
And if you are interested in a low-priced monthly newsletter that can really juice up your portfolio, please consider joining the service. To do so, simply click here.
But don't worry. If you're not quite ready for a paid subscription, I will continue our twice-weekly talks in which I share the tips and strategies need to profit from the fountain of wealth that is high tech.
Cheers and good investing,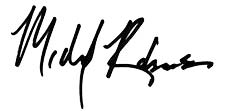 Michael A. Robinson