You could forgive drone pilots for feeling a bit frustrated these days.
After all, drone technology continues to expand rapidly because of high-def cameras, sophisticated chips, and smart-controls.
There are more than 20,000 of these unmanned aerial vehicles (UAVs) licensed for commercial use. But "consumer use," which also includes photographers and videographers, is quickly approaching 1 million registered drones.
In other words, America is rapidly falling in love with UAVs.
There's just one problem. This burgeoning field has been held back by a slow-moving Federal Aviation Administration (FAA) that is responsible for keeping the nation's skies safe.
But all that's set to change in the months ahead, as the FAA moves to update its drone rules with an eye toward getting more UAVs up in the air.
Please don't underestimate the importance of these updates. When you factor in all of the services associated with drones, such as deliveries, this sector is set to be worth $127.3 billion.
And today, I'm going to tell you about a stock that's not only focused on the drone boom, but also has a plan to cash in on the $12 trillion 5G bonanza…
Rapid Progress at the FAA
Let's clear one thing up right off the bat. I'm in no way criticizing the FAA for taking years to sort out its drone regulations.
The last thing we want to see is a UAV take down a plane filled with passengers. So, going slow was probably a very good decision. One drone-caused aviation disaster could have set the field back by years.
And no, the FAA isn't going to issue new rules for the industry in the next few weeks. But following federal legislation in 2018, analysts hope to see rapid progress by the end of the year.
Last October, Congress passed the FAA Reauthorization Act that called for new drone rules. Among its key requirements is adopting a traffic management system that takes drone use into account, so they can work seamlessly with manned aircraft, including helicopters.
NASA will be completing tests in Nevada and Texas by June. And the FAA will do follow-up testing after that.
Make no mistake, once the new rules are in place, it's off the races for the drone industry.
How complete beginners could strike it rich with pot stocks
IDC estimates U.S. shipments of commercial drones will jump to 5.7 million by 2022. That's an increase of 216% from the 1.8 million that shipped last year.
And PwC says the total addressable market for commercial drones is $127.3 billion. Infrastructure and agriculture account for nearly 60% of that.
In other words, a leader in this burgeoning field faces a lot of upside. Even better if the company also can pick up on the growing use of UAVs by the military.
A Whole New Market
That's where AeroVironment Inc. (Nasdaq:AVAV) comes into play. The firm has decades of experience selling drones and systems to the Pentagon.
But the company is setting itself up to be a great hybrid investment. It's been revamping operations to boost profits, and to tap into the massive interest civilians have in flying drones.
While consumers are coming to enjoy all the cool things you can do with drones, AeroVironment knows that its business clients are willing to pay top dollar for UAVs that have a wealth of advanced capabilities.
This past month, the firm announced the newest version of its Quantix UAV, which can be customized to support a range of industry needs.
This is worth well over $30,000 (but it can be yours for $1)
Take agriculture as an example. Its software can closely tie into farm management software that is offered by firms like Deere & Co. (NYSE:DE). The system comes with a wealth of on-demand data analytics that can help farmers make key planting decisions, and got a clear sense of whether their existing crops are growing.
And AeroVironment was early to embrace the power of 5G wireless. Last September, the firm inked a joint venture (JV) with Japan's The SoftBank Group Corp. (OTC:SFTBY) to tie together 5G and Internet of Things (IoT) technologies into AeroVironment's UAVs.
AeroVironment President and CEO Wahid Nawabi envisions some very cool tech coming out of this deal. He told CNBC the JV will "develop and demonstrate a stratospheric airplane that is powered 100 percent by solar power."
These UAVs are aimed at providing the next-gen wireless standard to all the regions in the world that currently lack such access.
A Global Military Play
Meantime, AVAV is a great way to invest in the Pentagon's use of drones for military and intelligence gathering operations. Military sales account for around 78% of its revenue.
The firm is now making strong traction with foreign militaries as well. In its most recent quarter, AeroVironment said that international sales shot up 36%, spread across 45 global clients.
In the U.S., this is the Pentagon's go-to provider. AVAV has nearly 90% market share with the U.S. Dept. of Defense for UAVs.
USA Today says this is the "largest oil deposit every found in the U.S."
These drones have been constantly improved over several decades, and are used by the military for a range of applications to:
• Effectively target an enemy on the ground
• Perform battle damage assessment
• Enhance communications in remote areas
Provide oversight and cover for military convoys.
For instance, the Puma works for both land and maritime operations. It's light enough to be carried in the field, and quiet enough to sneak up on the enemy. The small craft is so rugged it can fly over forest fires or navigate in harsh polar conditions.
An optional under-wing transit bay easily integrates third party payloads. We're talking platforms like communication relays, geo-location, or laser markers to meet the diverse needs of military or civilian applications.
The firm's Switchblade helps soldiers gain battle vision when line-of sight recon isn't an option. This miniature, remotely piloted or autonomous platform can either glide or propel itself via quiet electric propulsion.
Now, when it comes to the sort of developing tech the military absolutely can't do without, UAVs are high on the list.
But so is a device that's capable of doing things we've never been able to do before. It's why 12 global Fortune 500 corporations are lining up to cut $50 million checks… jut for the rights to "beta test" this technology.
The Israeli army has gotten a hold of a few prototypes, while the Minister of Defense awarded it the first defense prize. And one tiny firm behind this device could see a 55,756% revenue surge.
Hitting the Sweet Spot of Growth
Here we have a firm that has rolled out a broad set of UAVs that serve a range of civilian and military applications. And AeroVironment's R&D machine is poised to keep the product lines at the cutting edge.
"As a technology innovator, we're developing future-defining capabilities that will make tomorrow's solutions even more compelling than those we offer today," said CEO Wahid Nawabi on a recent conference call.
Thousands of retirees are being punished by the fed's mistake
Just-released quarterly results point to the momentum underway here. Sales surged 38% to $75.3 million, and profits absolutely crushed it. AeroVironment earned $0.35 a share, far surpassing the $0.14 consensus forecast.
These impressive numbers are the result of a smart turnaround plan put in place by Nawabi, and the fruit of a much-improved R&D process. In fact, that 38% surge in sales represents AeroVironment's fastest quarterly growth rate in more than a decade.
Simply put, this firm brings us a great way to capture both civilian and defense uses of UAVs with an industry leader that offers us great long-term potential.
Cheers and good investing,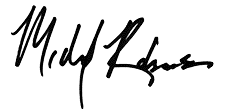 Michael A. Robinson