Once again, I was right and Wall Street was dead wrong.
Here's the thing. On Nov. 27, I told you to ignore the Street's downbeat feelings about The Boeing Co. (NYSE:BA).
At the time, analysts and the media were worried about the impact of a fatal crash involving the Indonesian service, Lion Air, that killed 189 people would have on Boeing.
No, I was in no way, shape or form making light of that tragic crash involving one of the firm's iconic 737s, an industry workhorse. I noted the aerospace juggernaut had just received a post-crash order for more 737s worth a stunning a $5.9 billion.
And I went on to predict that Boeing's stock was set for a nice rebound. Since that time, shares are back up nearly 22% – or more than 20 times that of the S&P 500 during the period.
The purpose of my note today isn't to brag – well, maybe just a little bit -but to give you some more good news.
I have uncovered a hidden way to play Boeing's breakout with a key supplier that also is set to crush the market…
You're going to want to see this…
Better Than Expected
Now then, when I made my November call on Boeing, I thought the company would report solid earnings for the fourth quarter.
There was no way I could be certain, of course. But its deep pipeline of orders clearly boded well for both sales and earnings.
And yet, the fourth-quarter report released on Jan. 30 was even better than I had expected. It reported record sales for the fourth quarter of $28.3 billion, a 14% increase from the year-ago period, as per-share earnings gained 8% to $5.93.
From the standpoint of earnings, the full year results were even better. Per-share profits surged 29% to $17.85. Boeing also said it had record operating cash flow of $15.3 billion, and it repurchased $9 billion of its stock.
As good as those results turned out to be, they were only one-half of the reason why Boeing shares climbed more than 6% that day, a large increase for a firm with a market cap of $220 billion.
See, Boeing raised guidance for 2019, and expects yet another record year. It now forecasts sales will rise this year as much as 10%, as it delivers up to 905 new jetliners.
Three new opportunities for 1,000% profits
As I also noted on Nov. 27, Boeing is in a unique position to profit from the boom in global air travel. The firm said for the year ended last November, the last month for full data, global passenger traffic increased 6.6%, or more than double the world's economic growth last year.
While we may see some slowdown in the global economy next year, the long term looks great for Boeing and its vaunted suppliers.
EuroMonitor International says that by 2030, international arrivals are expected to have risen by 1 billion. That would be on top of the expected 1.4 billion trips for this year.
No wonder Boeing believes that 41,030 planes, worth $6.1 trillion, will need to be built over the next two decades to meet demand.
Surging global demand, and the order backlog it creates, gives the firm a powerful pair of strengths. First, Boeing can keep its massive factories humming with a large and steady backlog. That's a very profitable way to operate.
It's also great news for its suppliers. And there is one in particular that is set for a big run based on the growing demand for Boeing's aircraft.
Hexcel Corp. (NYSE:HXL) is a great play on the "magic materials" of honeycomb composites and carbon fiber.
The "Magic Materials" Firm
This firm has been on the leading edge of complex materials since World War II. Hexcel was the first company to develop an adhesive for bonding metal to metal, a process that allowed aircraft manufacturers to use thinner sheets, and make lighter planes.
And it commercialized a key part of a weight-saving design known as honeycombs. The idea here is to mimic the cells found in beehives to bond materials like fiber-reinforced plastics in a way that provides strength and structural integrity – but without the weight that metals require.
Along the way, Hexcel has played a key role in some of the most dramatic breakthroughs in air and space, as well as on water.
Calling All Americans: What China's latest posture of aggression means for you
For example, Hexcel supplied parts on Apollo 11 for its 1969 moon landing. The energy absorbing footpads allowed the craft to touch down safely and not jar the complex equipment or astronauts onboard.
Space is still a key frontier for the firm. Hexcel's rugged yet light materials have comprised a big part of the fuselage on satellites that have recently been sent to Mars.
Hexcel's advanced composites are also seeing active duty on the open seas. They were used to help make the lightning fast catamaran Team Oracle sailed to win the prestigious America's Cup on San Francisco Bay in 2013.
Helping Jets Fly, Further and Faster
Hexcel has used its knowhow to help the world's top aircraft makers build the next-generation of globe-spanning jets.
It counts Boeing as a major client. The firm's 787 Dreamliner was launched to offer unmatched fuel efficiency for a plane in the mid-sized jet passenger class.
Making heavy use of Hexcel's carbon fiber and other advanced materials, the 787 reduces fuel consumption by 20%, while at the same time increasing cargo capacity by up to 45%.
Hexcel actually ranks as a commercial aviation twofer. It also counts Boeing rival, Airbus SE (OTC:EADSY), as a client.
Why wouldn't these aircraft builders simply stick with tried-and-true aluminum for their fuselages? Because carbon fiber is five times stronger and 30% lighter than aluminum.
A trading game changer: What you need to know to get the most out of your profits in 2019
Yes, carbon fiber costs more to make than aluminum on a per pound basis. But the weight savings and reduced amount of materials needed more than make up for that.
That's why every new Boeing 787 and Airbus 350 uses from $2 to $5 million in Hexcel's composites.
While around 70% of Hexcel's materials are sold in the aircraft sector, the firm is also now seeing rising demand for its materials in wind turbines, satellites, military launch vehicles, electric vehicles and more.
Hexcel has always spent heavily on R&D. Yet the firm also won't hesitate to bring in the right technologies as needed through mergers.
The nuts and bolts of Social Security aren't always clearly visible (don't look past this)
Just last month, it bought ARC Technologies, which provides materials that are shielded from radio wave and electro-magnetic interference. That was the fourth firm Hexcel has bought in almost exactly three years.
The payoff from these moves will be double-digit growth in sales and profits in 2019. And thanks to the strong supply relationships with Boeing and Airbus, massive order backlogs for those firms means that Hexcel's factories too will be humming for a very long time to come.
While this is a great play in itself, it also holds clear appeal to price-sensitive investors. Shares currently trade below $70, which is only a fraction of Boeing's price.
Given the boom in global air travel, this is a key tech supplier you can count on to hand you gains for years to come…
Now, I've told you how Hexcel is supplying Boeing and Airbus with the advanced materials they need to fill their growing number of orders. Well, there's another new technology I've spotted that's going to revolutionize the world of avionics.
And it's going to create staggering wealth for any individual smart enough to get in on the ground floor of this remarkable new technology.
Other firms like Boeing are involved – but a tiny Alabama-based defense tech company most people have never heard of stands at the center of this technology.
See you back here soon.
Cheers and good investing,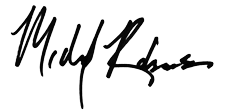 Michael A. Robinson