My "dad vibe" must be working overtime these days.
And that's got me thinking maybe my "chance" conversations with a number of young adults lately is a sign of the times.
Let me explain.
As I've been going about my routines lately, I seem to keep running into young people who want to get started in investing, but have no clue how to do so.
I'm talking about folks my daughters' age who are earning some income and want to invest, but just don't know where to start.
For instance, while skiing at the Kirkwood Mountain Resort near Lake Tahoe recently, I chatted with three young adults who jumped at the chance to get my advice about investing.
I guess that's where the dad vibe comes into play…. I told them about a surefire way to make the market work for them as though I were talking to my own daughters.
And it just so happens that this investment advice is good for newcomers and old, particularly investors who've been reluctant to jump in when market conditions are so volatile.
That's why today, I'm going to show you not just the one "starter" investment vehicle I suggest for young adults that can set you on the right track…
But I'm going to recommend three other tech-centric ways to jump start your portfolio right now…
An Experienced Hand
I have to say that coaching young investors comes naturally to me. I do it regularly with my own daughters, ages 19 and 22, both of whom decided to become finance majors.
In fact, roughly 10 years ago, I started talking to them about the importance of avoiding debt and putting their money to work in the markets.
For a time, we even had investing contests to see which daughter could score the higher gains. Of course, they had dad's help in selecting high tech investments that could crush the market.
I'm surprised how often that comes into play. Just in the last few weeks, I've chatted with at least six young adults who had cash that was making them nervous.
They wanted to invest it, but didn't know anyone they trusted enough to get them going. Polls show they are not alone.
A recent survey by the Merrill Edge Report revealed that 66% of Millennials said they would be able rely on their savings accounts in 20 years.
This is why they really need my help.
See, these young folks would be lucky to earn more than 2% on a savings account or money market fund. If they just got the stock market's average long-term gain of roughly 7% a year, they would doing more than three times better.
Now, when I talk to young adults about investing their money wisely, my first goal is to avoid overwhelming them.
I just want to help them get off the ground with a simple, three-part strategy that anyone can follow.
Here's what that looks like:
Start as young as you can, and invest regularly so that you dollar cost average over the long haul.
When all else fails, park your cash in a basic S&P 500 exchange traded fund like the iShares Core S&P Total US Stock Market ETF (NYSE:ITOT) so you at least get a nice average return.
After that, make sure you have exposure to tech, the greatest wealth machine every created, and start with solid ETFs.
Because number one is pretty much self-evident, let's drill down and take a closer look at numbers two and three.
I recommend ITOT because it gives you instant diversification with a cost-effective ETF that has a core holding in leaders from high tech and the life sciences. It also has a built in mnemonic device or memory aid…
When I say, "Just remember, 'ITOT you to invest your money wisely,'" they all same the same thing – "Got it, that's easy to remember."
Of course, as you should know by now, our goal here at Strategic Tech Investor is to consistently outperform the market. And that where's No. 3 from above comes into play.
I've identified three tech-related ETFs that give everyone from novice investors to risk-loving options traders a solid foundation.
Take a look at these three winners:
Tech ETF Wealth Builder No. 1: IGM
This is my go-to tech ETF. The iShares North American Tech ETF (NYSE:IGM) covers all the leaders in tech, a group that has been a big factor in the market's rally for nearly a decade now.
We're talking firms like Facebook Inc. (Nasdaq:FB), Apple Inc. (Nasdaq:AAPL), Microsoft Corp. (Nasdaq: MSFT), and Amazon.com, Inc. (Nasdaq:AMZN), which make up around 30% of its portfolio.
While many of the firms in the iShares fund have done a great job reaching into global markets, they all count on North America as their major source of strength. Given concerns about trade tensions, that's a great place to be.
And there's plenty of depth here as well.
Holding some 297 stocks, IGM trades at roughly $190, and has a 0.46% expense ratio. Over the past five years, it's returned 115%, more than double the S&P's 52% profits.
Tech ETF Wealth Builder No. 2: XSW
When it comes to wracking up high profit margins, it's hard to beat the software sector with its steady stream of licensing revenues. Even better, many of these firms are moving to cloud-based business models that yield even higher earnings.
In other words, the SPDR S&P Software & Services ETF (NYSE:XSW) has a built in one-two punch. With more than 160 stocks in its portfolio, XSF doesn't just cover the waterfront of software and the cloud.
It also includes firms involved in e-commerce, social networking, data processing, internet software, big data and information technology consulting and services.
Trading at roughly $86 a share, XSW has returned roughly 92% to investors over the past five years. That's about 77% better than the S&P over the period.
Tech ETF Wealth Builder No. 3: IHI
Medical devices are on the front lines of healthcare innovation. And it's a field that covers everything from in-vitro diagnostics to remote heart monitoring to deep brain stimulation.
A lot of the innovation in this sector is taking place right here in the U.S., which accounts for 40% of the global $156 billion medical device market, according to Select USA.
That's why I recommend the iShares U.S. Medical Devices ETF (NYSE:IHI) as a cost-effective way to play the whole field at once.
Fully 60% of this portfolio is anchored by 10 of the world's most innovative device makers, such as Medtronic plc (NYSE:MDT), Abbott Laboratories (NYSE:ABT) and Boston Scientific Corp. (NYSE:BSX).
Trading at $215, the fund charges a 0.43% expense ratio, and has the best returns of my three tech ETFs I'm recommending today. Over the past five years, it has yielded 128% profits, beating the S&P by 146%.
So, as you can see, investing in tech ETFs can be highly lucrative. And it's a great place for investors to hone their chops.
Of course, you can do even better if you have the right tech investing guide in your corner.
Just ask the members of my monthly newsletter, Nova-X Report. Of the 27 stocks in the portfolio, 24 are in the green, for an 88% win rate on open positions. And 63% of them are double or triple-digit winners.
I hope you will consider getting a Nova-X subscription… it's the place where I can give you a more hands-on approach to scoring massive gains.
But if you're not ready for a paid service, even one as low cost at Nova-X Report, don't worry.
I'll continue to reach out to you here in our twice-weekly chats. And I'll keep on sharing the tips and tactics you need to achieve financial freedom.
Now, for those of you looking for a new investment technology that can uncover massive trade opportunities lurking behind the market volatility we've been discussing, my colleague, and Money Morning's Chief Investment Strategist, Keith Fitz-Gerald, has something up his sleeve.
In fact, after decades and $5 million spent prodding and testing – not to mention some high-tech help from an aerospace engineer at NASA's Jet Propulsion Lab – Keith's product is finally ready to go.
Bottom line, this is an extremely powerful way to detect previously undetectable price imbalances in stocks… and profit from this knowledge.
Cheers and good investing,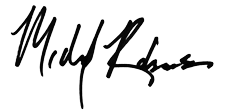 Michael A. Robinson