The other day, fresh powder was falling on my favorite local ski resort near Lake Tahoe, so naturally I headed for the slopes.
Skiing is great exercise, and it helps clear my mind from the distractions that come with closely following the tech and cannabis sectors. It keeps me focused on what's really important – making money every day for my readers and subscribers.
But sure enough, even on the slopes, it's hard for me to escape… what's on the horizon for the cannabis industry and cannabis stocks this year.
Let me explain.
See, on my latest trip, I wound up riding the chairlift with a guy who works in cannabis compliance. He told me how a firm he was working with had to destroy millions in cannabis product because it didn't comply with the state's onerous regulations.
Our conversation was cut short when the lift ended, and I lost track of him that day, but this guy's story brought home my point about California's shaky cannabis rollout, and how this over-regulation needs fixing for it to really take off.
When we spoke on Jan. 15, I told you how I believe California's market will be at least 50% larger than all of Canada's, after the state improves some of the regulations that have caused a lot of headache and lost revenue.
Sure enough, it looks like state lawmakers are moving fast to provide better banking and tax rules for California's cannabis industry.
That's great news for cannabis investors. But there's a whole lot more going on in the states outside of California, too.
And all of this legalization activity presents a great opportunity to get in on a sector that's set to soar…
Improving the Rules
At the end of the day, cannabis firms making their way in California's regulated market just want what other legitimate businesses want: a fair playing field that rewards good actors and punishes black market operators.
With a new Governor and a slew of lawmakers more inclined to support the most important cannabis market in the U.S., things are changing.
Take taxes. In California, consumers can wind up paying as much as 38% tax rates for recreational cannabis. That stratospheric rate no doubt has made competing with black market operators much more difficult, and a bi-partisan group of lawmakers in the state acknowledge as much.
AB 286 calls for a three-year reduction of the cannabis excise tax to 11%, and the suspension of the flower cultivation tax – both positive steps in the right direction.
This conflict could cost billions (and it could depend on one tiny company)
Then there's banking. It makes sense that any business should be able to avail itself of the services of a local bank to handle the basics like deposits and withdrawals, etc.
But that's not the case in the American cannabis industry in legal states, which is still working under the federal prohibition that leaves banks balking at such a commonplace relationship thanks to a potential accusation of money laundering.
Senate Bill 51 would allow banks and credit unions to help cannabis firms set up accounts to pay state and local taxes and fees, as well as rent for business properties.
But there's a whole other crop of cannabis legalizations set to take place this year that will help grow the industry, and send the best of breed pot stocks soaring.
When Laws Pass…
There's quite a list of states looking to legalize cannabis in some form or fashion this year, and I want to give you a sense of what's coming up…
New York
In New York, Gov. Andrew Cuomo has really turned the tide in favor of legalization, which is a really big deal. Gov. Cuomo is looking to create a legal cannabis market in the country's fourth most populous state, with the potential for a $3.1 billion market almost right out of the gate.
He's even set aside a budget in the current fiscal year to make this happen.
Would you swap $500 for $1 million? (See how it's possible)
New Jersey
New Jersey's pro-pot Governor, Phil Murphy, has renewed his call for a recreational law in the state this year as well, and says he plans to iron out differences with a few lawmakers over tax rates.
With full legalization, the state could open up an $850 million cannabis industry, according to the New Jersey CannaBusiness Association.
Rhode Island
Rhode Island Gov. Gina Raimondo has said she would formally include a plan to end marijuana prohibition in the Ocean State within her budget this week.
Looks to me like the legalization in adjacent Massachusetts, and potentially Connecticut, are putting pressure on Rhode Island not to miss out on this new industry.
Connecticut
The state's incoming Governor, Ned Lamont, said that legalizing cannabis will be "one of the priorities" in 2019. He doesn't want a taxable market to be subverted to an underground black-market, especially when the surrounding states have legalized the drug.
And Lamont isn't the only one pushing for Connecticut's cannabis reform. A poll conducted over the summer showed that 59% of Connecticut voters support legalizing marijuana.
Your all-access pass to America's #1 Pattern Trader's Cash Course
Vermont
While cannabis is currently legal to grow and possess in this state, Vermont is ready to get into the cannabis market. Indeed, the state has already released a commercial marijuana legalization bill.
Estimates from Tax Commissioner Kaj Samson are underwhelming. Samson says he expects to see $15 million to $20 million of yearly revenue – at least at first, due to the limited market. The Vermont Department of Taxes developed a model that backs up Samson's claim.
It won't be a booming market like Colorado or California… but it won't be a complete flop either.
In fact, the way things are headed, the whole of New England could fully legalize cannabis by the end of 2019. The region has a population of 14.7 million residents and a massive economy, with a GDP of $953.9 billion as of 2015.
That amounts to a whole new crop of potential cannabis customers ready and willing to spend on the best products.
This happened right before the 2008 crash (and it's back)
How to Play It
Now, if you're looking to jump into cannabis stocks, a great way to get started is with a fairly new exchange traded fund (ETF) that's been setting the market on fire this year.
The ETFMG Alternative Harvest ETF (NYSE:MJ) has $969 million in assets under management and owns 25 of the best stocks. And these picks give it wide exposure to the whole sector.
MJ covers growers like Canopy Growth Corp. (NYSE:CGC), biotech leaders GW Pharmaceuticals plc (Nasdaq:GWPH), and everything in between. Plus, you'll get a shot at new stocks, like Tilray Inc. (Nasdaq:TLRY), which recently had a very successful initial public offering.
Since Dec. 17, the ETF has climbed 27.5%, significantly higher than the S&P 500's 5.4% rise over the same timeframe.
Now, MJ's management fees are a bit higher than I typically like to pay, at 0.75%. But in a new field like this, we need fund managers with deep expertise, and I am willing to pay a little more than my usual limit of 0.6%.
Of course, if you're interested in more in depth research into the cannabis sector – and more recommendations covering the latest trends in the industry – you'll want to check out what the folks at the National Institute for Cannabis Investors (NICI) are up to.
I'm a board member with NICI, so I can tell you from firsthand experience – the institute is set up to give you all the information and guidance you need to make a fortune from cannabis.
Cheers and good investing,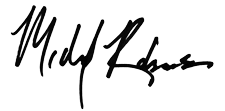 Michael A. Robinson