I love being right. Especially when it comes to making money on tech.
Back in early January, I wrote you with a prediction that, yet again, tech stocks would lead the market higher, as they've done since the bull market began nearly 10 years ago.
And that has happened. Since the market bottomed out on Christmas Eve day, the S&P 500 is up 17%, while the tech-centric Nasdaq climbed even higher, by some 20%.
But it's perfectly understandable that investors would feel skittish.
In fact, the market is moving so quickly now that many investors find themselves pressured to come in guns blazing.
Here's the thing. That would be a bad course of action.
I always recommend investors take a disciplined approach.
Yes, I know it's easier said than done to stay disciplined in such volatile markets.
After all, at heart, we are all driven by our emotions.
But when it comes to crushing the market with exciting tech plays, you will make a lot more money by being patient than by throwing caution to the wind.
And today, I'm going to show you how.
I'm going to share with you the Three Profit Tools I use all the time to rack up big gains for my paid members.
Tech Leads the Pack
Unless you're new here, you've heard me say this over and over, because it's true… the road to wealth is paved with tech. And I can prove it.
Since the bull market began March 9, 2009, the Nasdaq is up 484%, compared to the S&P 500's 306% climb during the same timeframe.
And that difference is due to the new Convergence Economy I've been talking about here for years. Every business is a tech business these days, it's practically inescapable.
And that means the sector will beat the overall market for years to come.
Now, it's worth noting that no stock, sector or market rises in a continuous straight line forever. The market will lose steam sooner or later.
But I see plenty of upside ahead through the end of 2019. So this is no time to hoard cash and hope for better prices.
Instead, you'll want to look to tech stocks. And if you use the three tools I'm sharing with you now, you can invest with confidence knowing you'll have a great strategy for making money – and protecting your gains.
Take a look…
We just reported one of the most stunning treasure finds in history – see how to stake your claim
Profit Tool No. 1: Take "Free Trades"
The importance of this tool really can't be overstated. And it's one I use all the time at my members-only services, the Nova-X Report and Radical Technology Profits.
Using this savvy method, you can wind up owning shares of a stock, or a whole portfolio, for free.
This is how it works. When a stock doubles in value, you sell half of your holdings. This allows you to recoup your original investment capital. Whatever happens after that, you're playing on the house's money.
Take the case of a fast-moving small-cap leader in building the tech behind many cloud and mobile apps. We added this stock to our Nova-X Report portfolio in September 2017, and in just under a year, we sold half our share for 105% gains. And we're 334% on our remaining position.
We did even better with a network and telecom systems provider we bought in Radical Technology Profits in February 2017 – in less than a year, we took a 113% gain on half of our holding.
If America doesn't do this, China and Russia will have a devastating upper hand
Profit Tool No. 2: Play "Moneyball"
When we're at or near a market top, that means it will get harder to find stocks that can double quickly. And it also means this is no time to give into greed and chase after Wall Streets hyped "hot stocks."
Instead, it's like a said before, you want to remain as disciplined and focused as possible. Part of that means accepting smaller profits by making sure you lock them in.
It's why the "moneyball method" is so effective. I named it after the book and movie, Moneyball, about how my hometown baseball team, the Oakland A's, won 20 straight games in 2002 with only a shoestring budget.
See, that A's squad wasn't looking to hit every pitch out of the ballpark. Their goal was to get as many runners on base as possible – with more singles and doubles.
These trading secrets are worth over $30,000 (but they can be yours for $1)
That broad strategy is at play here. Rather than looking to double your money, you might want to take some gains off the table when a stock has climbed, say, 40%, which is still a big win.
The important point to remember is that the faster a stock moves, the more you'll want to protect some of those "windfall gains" before it has a chance to pull back on profit taking.
Now, looks can be deceiving for some stocks. One day you'll see a spike, the next, a crash – without any rhyme or reason.
But after years of research, we've developed a highly advanced system – reengineered from NASA Jet Propulsion technology – that runs a nearly unfathomable amount of calculations and permutations… to give the true price of a given stock. Not what Wall Street is hyping.
We're predicting you could make six figures come this time next year.
Click here to see how we do it. But you're going to have to act fast. That's because we're closing the doors on this deal Monday night.
Profit Tool No. 3: The Autopilot System
This tool is like the reverse side of the money ball system. With this system, the idea is to lock in specific gains no matter what goes down with the market or your specific holdings.
The "autopilot system" is a unique way of protecting profits with a combination of taking gains and setting trailing stops.
I suggest a two-tier approach. First, set a limit order on your stocks when they hit your target returns. So, say you're aiming for 30% in a couple months. You would then put in a limit order to sell half the stock when it hits that figure.
Now, say you sold half of ABC Tech when it was up 30%. Now, you can afford to see if the stock still has more upside, while at the same time protecting your profits against any downturn.
Have you seen how Trump's tax bill could hand you a chance at thousands in monthly income?
You'd set a trailing stop so you exit with solid earnings on the second half. So if you had a 10% trailing stop that got triggered, you would exit with combined profits of 20%.
The real beauty of this system is that you set up your minimum profit figure in advance. After that, there's no need to worry about what happens, because the autopilot is protecting your portfolio.
Now, you will need to review your portfolio at least once a month and keep these figures updated. That's because most brokers offer a "good 'til canceled" option.
By using these Three Profit Tools, we can continue to invest in winning tech stocks and know that we're prepared for anything the market throws our way – even a correction.
Cheers and good investing,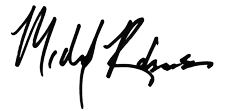 Michael A. Robinson