In the 35 years I've lived in the Bay Area, I've been served hundreds of cups of gourmet coffee.
After all, San Francisco is renowned for its sophisticated coffee shops where baristas are often artists, musicians, novelists and actors on the side.
But two weeks ago marked the first time I've ever been served a cup of coffee by a robot. And what I enjoyed most about the experience was the sweet taste of money.
Let me explain.
Cafe X is a robo coffee shop that has two locations in the heart of San Francisco's Financial District. I visited the one on Market Street, and got a great cup of Americano decaf.
I have to say it's pretty cool watching the articulating robotic arm make and dispense coffee, not to mention wave at customers.
Don't scoff. This bot is a big hit, and not just with techies. At last count, Cafe X had 149 reviews on Yelp with an average 4.5 stars.
Now you know why I keep saying that robots and automation are the wave of the future, not to mention one that will mint a new generation of millionaires in this $135 billion market.
And today, I'm going to reveal to you a market-beating way to ride this lucrative trend…
My Coffee, Mr. Roboto?
As some Yelp reviewers noted, one of the biggest negatives of Cafe X has nothing to do with the coffee or the bot. It's all the folks that crowd around the kiosk and snap pictures on their phones.
But putting that aside, I have to say that this is a great anecdotal way for the average investor to understand just how pervasive robotics is becoming.
In other words, there's a lot more going on here than just using robotic arms to make and serve coffee.
Indeed, when you look at the broader category in which robots lie – automated systems – you see a long-term trend that is both massive and highly lucrative.
A Growing Field
The field covers everything from machine intelligence to driverless cars to unmanned drones to online chatbots and virtual assistants that sit in your living room and take voice command through smart speakers.
International Data Corp. has forecast the global robotics and automation sector will be worth $135 billion this year. And Statista believes that market will hit $498.6 billion in 2025.
Let me just give you two examples of how pervasive this field will be.
First, firms have begun to quickly deploy a new generation of collaborative robots that are much smaller and nimbler than big industrial units to work alongside humans. The Robotics Industry Association says "cobots" will be worth 34% of the market by 2025, a ten-fold increase from today.
Second, we are beginning to see the rise of service robots used in offices, logistics centers, automated delivery vehicles, mobile factories and medicine. Mordor Intelligence says this field will grow by 18% a year through 2023, when the segment will be worth $28.6 billion.
In other words, this ballooning sector offers dozens of publicly traded firms to make a play on. Clearly, that's more than most investors would have enough time or money to research and buy.
What's Under the Hood
It's why I continue to recommend the Robo Global Robotics & Automation ETF (NYSE:ROBO). This is actually a twofer play.
This is great way to invest in the long term trend in robotics and automation, which also includes investing in robotic medical firms. We also gain access to 3D printing and the advanced semiconductor outfits driving these fields forward at a rapid pace. Take a look:
How to Play It
Now then, ROBO's 0.95% expense ratio is higher than I generally like to pay. But I am making an exception here because this appears especially well built to capture the field's sizzling growth.
And it is greatly beating the overall market. Since the market bottomed out on Dec. 24, ROBO is up roughly 24.4%. That's more than 35% better than the S&P 500's profits over the period.
Launched in late November 2013, this relatively young fund still faces plenty of upside. Priced at just $36.50 a share, ROBO trades at a fraction of some of its notable portfolio holdings.
In other words, with this one play, we get the safety of owning a group of desirable stocks tearing up the automated systems market, along with all of that high performance.
Think of it this way: By owning ROBO, you are practically automating profits in your portfolio.
Another Way to Play AI
Of course, AI is already being put to use in the latest trading system from my colleague, Money Morning's Tom Gentile. More specifically, Tom's team of rocket scientists have come up with an artificial neural network, matched with a proprietary sequence-matching protocol, that spots money-doubling trading opportunities that are completely invisible to Wall Street analysis.
Even better, you don't' need an advanced degree or special training to use it. It takes just five minutes a day… and you can turn your nest egg into $1 million or more in the next 12 months.
Cheers and good investing,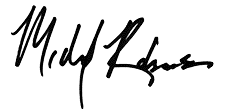 Michael A. Robinson