This has never happened before.
I'm talking about a federal cannabis reform bill getting through the House Judiciary Committee during Republican control of Congress.
And it's all set to go down Thursday, when the committee will decide whether to green-light the Medical Cannabis Research Act. The bill would mandate that the federal government provide more licenses to grow marijuana used in scientific research.
That's going to greatly expand the scientific community's understanding of the potential benefits and uses of cannabis.
And for pot stock enthusiasts, it's sure to boost the share prices of companies working on cannabis-based therapies.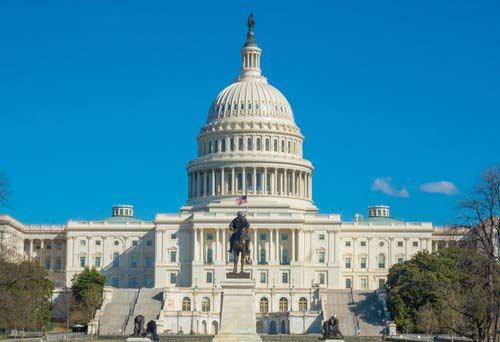 See, for the past 50 years, a single farm run by the University of Mississippi has been the only federally approved supplier for researchers investigating marijuana. Suffice it to say, researchers have not been impressed with the quality of the product coming out of this facility – and they've long bemoaned the difficulty involved in obtaining it.
Bottom line, that's significantly curbed vital research into the plant.
"The federal government should not stand in the way of collaboration that can help people live better lives," U.S. Rep. Matt Gaetz of Florida, the lead sponsor of the Medical Cannabis Research Act, told Fortune.
Now, not everyone who backs cannabis reform is behind this measure 100%. Some advocates aren't happy that it would ban people who've been convicted of a drug crime from being a part of any of the research cultivation.
But that provision was key to getting the approval of a few conservative lawmakers reluctant to put their name on a cannabis bill. That includes Judiciary Committee Chairman Bob Goodlatte of Virginia, a historically staunch marijuana reform opponent.
And seeing this bill through would effectively act as a workaround to Attorney General Jeff Sessions, whose Department of Justice has repeatedly blocked the Drug Enforcement Agency (DEA) from licensing more cannabis cultivators. Even so, the DEA recently has moved to expand the amount of cannabis that's allowed to be grown in the United States for research purposes.
The Medical Cannabis Research Act would also permit Department of Veterans Affairs (VA) physicians to discuss medical cannabis with their patients, and to refer them to scientific marijuana studies. It would not, however, permit VA doctors to prescribe marijuana, even in states where medical it's legal.
So, if this bill passes, that's two more "triggers" – catalysts – that'll boost profits for cannabis companies… and their investors.
I'm talking about biotech firms like GW Pharmaceuticals PLC (Nasdaq ADR: GWPH), which in June won U.S. Food and Drug Administration approval to sell its cannabis-based childhood epilepsy treatment Epidiolex in the United States.
But that's just the beginning…
On that June day, the FDA basically gave the "green light" to an entirely new industry that could one day be worth $1 trillion.
Now, Ernie Tremblay, the Chief Scientific Researcher here at Money Morning, has just released a detailed presentation on the handful of tiny biotechs that are going to pounce on that green light – and realize explosive gains in the field of cannabis drugs.
He's looked closely at the field and narrowed it to five small companies that are pioneering cannabis-based treatments. These treatments could command as much as 21 times the price of regular, recreational marijuana.
They're targeting maladies like Tourette's… Fragile X syndrome… graft-versus-host disease… epidermolysis bullosa… and the list goes on.
Ernie lays out the fascinating details in his latest presentation. You can view it by clicking here.
Cheers and good investing.

Michael A. Robinson