Look at this chart.

That's GW Pharmaceuticals PLC (Nasdaq ADR: GWPH) reaching an all-time high.

That's a 46% gain since I first showed it to you back on Nov. 18, 2016.

Not bad.

But this one-day 8% jump represents a bigger leap.

Earlier today, for the first time ever, the U.S. Drug Enforcement Agency (DEA) rescheduled a cannabis-based drug – Epidiolex.

First and foremost, that paves the way for GW Pharma to start selling Epidiolex – derived from non-intoxicating cannabidiols (CBDs) – as a treatment for several rare forms of childhood epilepsy.

But this move by the DEA is much bigger than that.

It cracks the cannabis-derived medicine market wide open.

No, the DEA didn't reschedule marijuana, or even all CBD-derived treatments. All other cannabis-based treatments remain illegal at the federal level.

But here's what the DEA did do – and some history that puts it in context.

The DEA has long classified marijuana as a Schedule 1 drug, which means the federal government believes officially that cannabis has no medicinal value and a high potential for abuse. That has deeply hampered legalization efforts and researchers' ability to confirm its effectiveness as a drug.

With today's decision, the DEA rescheduled Epidiolex as Schedule 5, the lowest level possible, meaning the drug has a proven medical use and low potential for abuse.

The markets responded swiftly, and GW's stock is now at an all-time high.

But the greater win here is for the children suffering from rare forms of epilepsy that Epidiolex is designed to treat. GW says it will try to get this drug to market within the next six weeks.

Plus, the decision basically swings the door wide open for the FDA and DEA to approve and reschedule other CBD drugs… and, one day soon, cannabis itself.

That's a great win for other cannabis-focused pharmaceutical firms – and their investors. I'm talking tiny biotech outfits, many of which are still in the penny-stock zone.

Now, not all of these tiny biotechs have the expertise or wherewithal to see a CBD drug through to FDA approval. That's why savvy investors should narrow their choices to only the best cannabis stocks.

Picking out the best pot stocks is something for which I've got a proven track record – having shown my readers cannabis companies that have soared 340%… 468%… 1,006%… and 1,608%. In all, I've shown them 12 triple-digit and two quadruple-digit winners. (More details here.)

And I've just finished researching and lining up my next round of recommendations.

For my full presentation, click here.

This is a big day. If you're a pot stock enthusiast, enjoy it.

Cheers and good investing.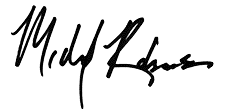 Michael A. Robinson