Big Alcohol just made another huge bet on the cannabis industry today.
I'm talking about the move by Constellation Brands Inc. (NYSE: STZ) to spend $3.8 billion to increase its stake in Canopy Growth Corp. (Nasdaq: CGC) to 38%.
Constellation started out by picking up a 9.9% share in Canopy, now the largest Canadian cannabis firm, back in October 2017. The beverage giant behind Corona beer, Robert Mondavi wines, Svedka vodka, and a host of other brands saw the potential in the marijuana industry back then… and investors responded. Shares in Canopy soared 19%+ on the news at the time.
Sure enough, Canopy shares again exploded today – by about 30% at the opening bell. Plenty of other pot stocks soared by double digits, too.
Constellation could acquire as much as 50% of Canopy over the next three years, if it decides to exercise its opportunity to buy more Canopy warrants. Plus, it has the option to nominate four directors to Canopy's seven-member board.
"Over the past year, we've come to better understand the cannabis market, the tremendous growth opportunity it presents, and Canopy's market-leading capabilities in this space," Constellation Brands CEO Rob Sands said in a statement.
Canopy CEO Bruce Linton has already said the company plans on working with Constellation to develop a cannabis-infused beverage for the Canadian market. Indeed, cannabis beverages and other value-added products like sleep aids are the wave of the future… and where marijuana companies will find the higher margins they need to succeed.
Cannabis-infused products like oils, tinctures, candies, snacks, and drinks can earn profit margins as high as 32%, which is significantly higher than similar consumer goods. Wine and spirits typically earn about 19% net margin, while soft drinks earn about 11% on average.
Canopy and Constellation are hardly the only big beverage/cannabis combo to see the profit potential in creating cannabis beverages. Lagunitas Brewing Co. – a Heineken NV (OTC: HEINY) subsidiary-has launched a cannabis-infused sparkling water called Hi-Fi Hops, and Molson Coors Brewing Co. (NYSE: TAP) is looking to do the same.
Sure, Constellation won't be making any pot beverages for the U.S. market yet – not while marijuana is still illegal at the federal level. But this substantial investment in Canopy suggests it believes some sort of national legalization that will allow it to do so is coming soon.
And Constellation won't be the last major consumer products company to invest so heavily in a cannabis firm.
Far from it.
Not when the chance for such explosive growth is in the offing.
The next time that happens – the next time a big beer company drops several billion dollars into a legal cannabis firm – a different pot stock is going to soar.
And make its investors a bundle.
That's why I've put together a list of the top cannabis stocks out there – the ones that I believe are going to surge even higher thanks to all the states legalizing marijuana this year.
And that could spike even further than that if they become an acquisition target of some other big brewer.
A small stake in just one of them could turn into a million-dollar windfall.
Big Alcohol is looking over the numbers now.
So make your move now by clicking here before we see the next pot stock explosion.
Cheers and good investing,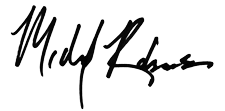 Michael A. Robinson