When the history of the legal cannabis revolution is written, you can bet James M. Cole will be in there.
If you haven't figured it out already, Cole is the then-deputy U.S. attorney general who authored the 2013 federal memo shielding states with legalized marijuana from federal intervention.
This was the milestone cannabis companies and their supporters had been waiting for. After all, cannabis remains illegal under U.S. statutes.
The "Cole memo" is cited all the time for a very big reason – it was a signature event that helped the burgeoning legal cannabis industry move into the mainstream.
His name became even better known early this year after U.S. Attorney General Jeff Sessions nixed the Cole memo – essentially shifting federal policy from a hands-off approach to unleashing federal prosecutors across the country to decide whether to crack down on legal marijuana.
So, I'm glad I got the chance to chat personally with Cole regarding his views on the legal cannabis market in advance of his keynote speech next week to a major marijuana conference in Silicon Valley.
I asked Cole about Sessions' action – and a whole lot more.
I think you're going to want to hear what he had to say…
From $8 Billion to $22.6 Billion
Cole picked a great time to address California industry executives at the Cannabis Business Summit & Expo in San Jose July 25-27.
Sponsored by the National Cannabis Industry Association, the event is expected to draw some 7,500 people. Cole is scheduled to present his keynote on the 26th.
They're gathering just seven months after the nation's most populous state made recreational use legal. That's huge for the industry and its investors – California ranks as the world's fifth-largest economy, with more than $2.7 trillion in yearly trade.
---
This Medical Genius Could Solve the Opioid Crisis
---
Back in 1996, California made medical use legal, and since then, the market here has grown to be the nation's largest.
A report by the University of California Agricultural Issues Center suggests legal cannabis had added $5 billion a year to the state's economy before recreational use became legal on Jan. 1.
It's a big boon nationally as well. Arcview Market Research forecasts $8 billion in legal U.S. sales by the end of this year.
That figure will hit $22.6 billion by 2021, for a blistering 27.5% yearly growth rate.
Can't Stop This Kind of Momentum
It's safe to say that the industry wouldn't be nearly as healthy – as profitable – as it is today if not for Cole's groundbreaking work. In 2013, he was the No. 2 official at the U.S. Justice Department when he wrote his now famous memo.
No, it didn't make pot legal around the U.S. But it laid the groundwork for more states to join the red-hot trend. That's because the memo basically ordered federal agents to leave legal cannabis companies and legalized states alone – even if they made recreational use legal, as long as they adopted a clear regulatory framework for doing so.
Cole's timing was astute. In 2012, six states had legalization on the ballot. The two largest that approved pot measures, Colorado and Washington, made huge waves across the nation.
And that got the attention of the DoJ. His memo was an attempt to remove much of the conflict between state and federal laws.
"We realized that this may be a growing trend, from just medical use into recreational use," Cole told me. "As a result, people were going to be smoking marijuana more, and if that happened, they had to get it somewhere."
In 2014, three states had legalization on the ballot and the best-performing cannabis stocks soared 3,478%… 3,968%… 4,606%… and more.
And in the election year of 2016, nine states had legalization on the ballot, and the best-performing cannabis stocks soared 4,943%… 5,577%… up to 6,074 and more.
---
This Election Year These Cannabis Companies Could Be Poised for Record-Breaking Gains
---
On June 26, Oklahoma because the 30th state to made some form of cannabis use legal. By the November midterm elections, we could see as many as 15 more states following suit.
That could mean that 44 states and the District of Columbia have made some form of marijuana legal.
No one can say just how many states will make marijuana legal by November but public sentiment is clearly on their side. A recent poll by Pew Research found that 61% of American favor making pot legal, just shy of double the number back in 2000.
"These things tend to kind of catch on," Cole pointed out to me. "I think a number of the states may have looked at the experiences in the states that legalized it, saw that it wasn't a very negative experience, saw that there was a lot of state revenue to be had. They saw that the downsides – and there certainly are some – weren't hugely dramatic, and decided that this may be a good idea from a number of different levels to go down that road."
Cole Sees a Way Forward
Following the 2012 elections, Cole said the federal government had several key issues it needed addressed.
Officials wanted to make sure the states had solid regulations in place. Among other things, those rules should make sure products went to adults only, that businesses had forums for operating legally, and that the states would be collecting taxes from cannabis sales.
"The concerns we had really focused on public safety and wanting to make sure that the cartels and street gangs were not in the marijuana business," Cole said. "And if you as a state regulate it and don't allow any of these things to happen, you're probably not going to see us in your state, and you're going to be allowed to conduct your business as you want."
Of course, Cole doesn't take credit for the number of states that have since legalized cannabis. But the sheer volume has made legal cannabis one of the hottest investment areas in the nation today.
---
World's Largest Hedge Fund: "2019 Is Setting Up to Be a Dangerous Period for the Economy"
---
And much of that hinges on state elections. But the big momentum we now see building was in doubt a few months ago when Sessions rescinded the Cole memo.
Cole, now a partner at Sidley Austin LLP in Washington, won't directly criticize Sessions for doing so. However, he did say that a compromise through federal legislation may be at hand.
In fact, President Donald Trump recently said he supports a bipartisan bill known as the STATES Act that would allow each state to determine for itself the best approach to marijuana within its borders.
Because it draws on states' rights under the 10th Amendment to the U.S. Constitution, the bill has drawn support from conservatives. Analysts say the bill enjoys wide support in both the House and Senate.
For his part, Cole says he doesn't see the U.S. going the way of Canada, which just made marijuana legal at the federal level. But the STATES Act could be an excellent compromise that would be a big help to the cannabis sector.
"On the federal level, it would in effect legalize marijuana industry activity as long as it's in compliance with state laws," Cole concluded. "If it passes, it could be a pretty major step toward certainty in the country."
Cheers and good investing,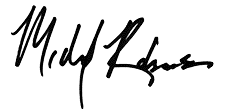 Michael A. Robinson
P.S. According to my colleague and good friend Ernie Tremblay, Money Morning's Chief Scientific Researcher, cannabis is the "single most important medical treatment of the 21st century – on par with "penicillin" as for the number of people it could impact and "insulin" in terms of the quality of life it can offer those who suffer." What we're seeing right now is nothing short of a sea change – not only for these tiny biotechs, but for investors who are ready to dive in to an entirely new world of profits. Ernie has five such companies lined up that he'll tell you more about in this special presentation.