Cannabis history is about to be made yet again tomorrow morning.
That's when a British Columbia-based company will become the first ever cannabis "pure play" to make its initial public offering on a major U.S. stock exchange.
When the opening bell rings Thursday morning, Tilray will debut on the Nasdaq Global Select Market, where it hopes to raise about $135 million under the ticker symbol TLRY.
Thus far, only two other cannabis firms have listed on big U.S. exchanges, though both did so by up-listing their OTC-traded stocks.
Such IPOs and up-listings are key to the future of this business. They mean the fund managers who run $1 billion-plus portfolios and other big spenders who often can only hold stocks that are traded on major exchanges now have the green light to buy. We're talking about pension funds, mutual funds, hedge funds, and more.
Tilray has a long history of being a "first mover" in its sector. Not only will it be the first marijuana company to IPO on a major U.S. exchange, but it was the first Canadian cannabis company to distribute its marijuana at home and overseas.
That positions it to take advantage of not just the $4.7 billion Canadian market, but the $57 billion international market Arcview Market Research expects by 2027.
Tilray is also at the forefront of the medical cannabis market, boasting a stable of cannabidiol (CBD) and other cannabis-based products for patients suffering from a wide range of maladies.
Plus, Tilray's moves are running parallel to researchers across the globe who've begun to strike a "Cannabis Biotech Gold Rush."
They're racing to develop cannabis compounds that can treat difficult, hard-to-cure diseases like Dravet syndrome, a catastrophic form of epilepsy that babies contract, HIV, Crohn's disease, depression, arthritis, glaucoma, and macular degeneration.
This Gold Rush's "Sutter's Mill moment" was June 25, when the U.S. Food and Drug Administration (FDA) for the first time ever approved a cannabis plant-based treatment.
In other words, the regulatory door has swung wide open. An entirely new drug industry is about to take off and could be worth not just hundreds of billions of dollars… but more than $1 trillion.
My colleague Ernie Tremblay, the Chief Scientific Researcher here at Money Morning, has just released a detailed presentation on the handful of tiny biotechs that are poised to realize explosive gains as the "Cannabis Biotech Gold Rush" unfolds.
He's researched five small companies that are developing pioneering CBD treatments. And these treatments could command as much as 21 times the price of regular, recreational marijuana.
These companies are targeting Tourette's… Fragile X syndrome… graft-versus-host disease… epidermolysis bullosa… and more.
Ernie shows you how to get those picks in his presentation.
Cheers and good investing,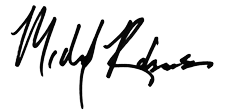 Michael A. Robinson