The Senate of Canada, as you likely know, late Thursday night passed a bill legalizing recreational marijuana.
And once the House of Commons and Prime Minister Justin Trudeau do their part, Canadians could spend up to $4.7 billion on legal cannabis products in 2019, according to Deloitte.
But bigger things are coming.
Much bigger things.
Let's look at some numbers…
Canada is home to about 39 million people. That's a lot of folks, but it doesn't even equal the population of California.
323 million of us, on the other hand, call the United States home.
That is a big number.
When the United States fully decriminalizes pot, that's when the true wealth will flow into cannabis companies' coffers.
But, maybe you think we're three… four… 10 years away from that happening. Or maybe you think it'll never happen.
Well, think again.
Attorney General Jeff Sessions probably won't like this… but President Donald Trump just gave the "green light" to legal marijuana.
On Thursday morning (it was a busy day), a group led by Republican Sen. Cory Gardner of Colorado introduced a bill that would put cannabis' legal status in the hands of the states – that would end the federal ban on marijuana.
While I took note of Sen. Gardner's move, I didn't think much of it – lots of similar legislation has been introduced in Congress over the years.
But then on Friday, just before President Donald Trump boarded a helicopter headed to the G-7 conference in Canada, a reporter shouted out a question about the bill.
The president's response: "I support Sen. Gardner… I know exactly what he's doing. We're looking at it. But I probably will end up supporting that, yes."
In other words, President Trump just gave a "green light" to not just medical marijuana – but recreational cannabis as well.
According to a just released report from Grand View Research, global legal pot sales could reach $146.4 billion by 2025. I bet the analysts there are right now revising their numbers – in the "much, much higher" direction.
Now, I've got to note one thing here.
Gardner's bill would not "legalize" marijuana on the national level. Instead, it gives states the right to decide what to do with cannabis within their borders. And it would make it illegal for the federal government to interfere.
Twenty-nine states have already legalized medical marijuana – with nine of them also legalizing the recreational variety.
Plus, up to 16 states are considering legalization this year – either through state-house legislation or voter-led ballot referendums.
That means 64 million potential new customers could soon be opening their wallets and unleashing the profit opportunity of a lifetime.
That's why it's necessary to align your investments in this industry with what's going on at the state level.
It's how I do it.
And I show you how here.
The companies I want to tell you about – the companies I've been researching for the past few months in anticipation of this very event – could be poised for rare and exceptional gains. I'm talking about like what we witnessed in the last election year, 2016, after 20 pot stocks surged over 1,000%.
But make sure you strike now – because soon, the situation on the ground could change again.
All you have to do is click here to find out watch this presentation.
Cheers and good investing,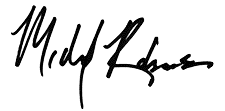 Michael A. Robinson