Legal cannabis history has been made.
It's been over a year of legislative back and forth, but the Senate of Canada finally passed Bill C-45, known as The Cannabis Act.
The vote, taken after 9 p.m. Eastern on Thursday, was 56 in favor, 30 opposed, and 1 abstention. Here in Silicon Valley, my dinner had to wait till this was over.
But those few hunger pangs were worth it.
This vote brings Canada within a hair's breadth of legalizing recreational cannabis for adult use throughout the country. The path to legalization is nearly complete.
Now, the House of Commons has to approve a raft of amendments – nearly 50 – that various Canadian senators added yesterday. But once that's done, the bill will be ready for Prime Minister Justin Trudeau's final signature.
And once that happens, Canada will be the first G-7 nation (i.e., wealthy) to fully legalize cannabis, and to have set up a regulated system for its propagation and sale.
It's similar to the U.S. process, where the House of Representatives and Senate have to reconcile bills that vary slightly before the president can sign on.

Many of these amendments are minor, but a couple could cause some heartburn. A change to allow provinces to prohibit home cultivation, and another that prohibits cannabis companies from using marketing materials to advertise their brands, for example, have to be ironed out.

But keep in mind that Trudeau and the Liberal Party he rode into power with received widespread support based, in part, on their campaign promise to legalize cannabis.

They have every reason to see this pass the finish line – and soon. That's what makes me think cannabis shops across the Great White North will be opening their doors by late summer.

And when pot dispensaries can start ringing up sales at their cash registers, Canadians will spend, according to estimates from Deloitte, as much as $4.7 billion on legal cannabis products in 2019.

Now, not every cannabis company is going to make it through the monumental shift from marijuana prohibition to legalization.

There's just too many fixed and compliance costs involved for all firms to make it. And there's way too much competitive pressure for the weak to survive.

In other words, companies that can scale or provide unique services that make them stand above the competition are going to be the ones that survive, thrive, and make themselves and their investors a fortune.

That's why I've spent the past few years researching this industry – talking to CEOs and other insiders… going over financial reports… and visiting marijuana growing centers and dispensaries

Now, I've identified the handful of tiny Canadian penny pot stocks that are set to be transformed into runaway cash trains overnight. And to show you how to score the biggest windfalls from this historic event, I'm diving into all the juicy details in this audio-video briefing.

It could be your last big chance to become a marijuana millionaire

There are only a few more weeks before the House of Commons vote – and recreational dispensaries start opening their doors. So act now – before it's too late – and click here to listen to that briefing.

Cheers and good investing,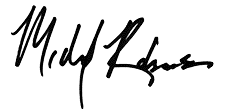 Michael A. Robinson