Bitcoin tanked again yesterday.
After flirting around the $7,000 mark, the cryptocurrency dropped 6% in about two hours yesterday morning – and has hovered around $6,750 since then.
Of course, plenty of crypto naysayers say it's yet another sign of Bitcoin's eventual demise.
However, most analysts blamed the drop on folks selling their Bitcoin in order to pay the taxes on all the crypto gains they made last year – and said to expect more of that through April 17.
Plus… here's the thing: The smartest money in the world continues to plow money into cryptos.
According to Bloomberg, George Soros' investment fund is preparing to dive into cryptocurrency trading. Fortune reports that Venrock – the Rockefeller family's venture capital fund – is partnering with a cryptocurrency investment firm. And that's following the Rothschild family's move into the Grayscale Bitcoin Trust late last year.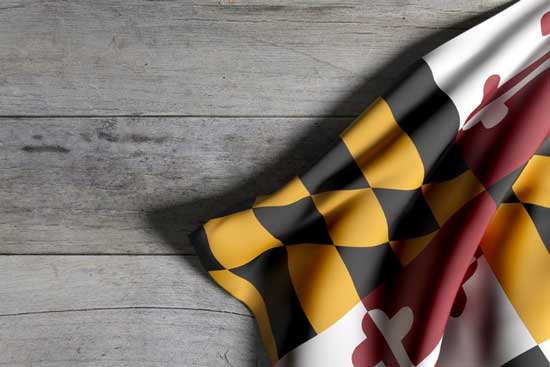 All that's encouraging.
Even more encouraging is the massive system upgrade to Bitcoin that's expected to make the crypto as day-to-day useful as cash.
That technological twist alone could drive the e-currency's price thousands of percent higher. (And I'll tell you more about it – and show you how you could cash in – in a minute.)
But first, I want to tell you about a paper I read last week from a politician.
Wait – don't close this email yet…
You see, after I read it, I almost couldn't believe my eyes.
Here's an aspiring governor who's not afraid to lay out his support for cryptocurrencies and blockchain technology even amid the big selloff we've been seeing.
In the paper, he demonstrated how he wants his state to use and/or back these technologies in a number of super-smart ways.
His stance here is yet another sign of the mainstream adoption of cryptocurrencies and blockchain.
And of the massive profits sure to head your way if you invest now, before their growth really takes off.
The Kind of Politics We Like
Now, I don't agree with all of Ross' politics by any means.
He's a Democrat running for governor in Maryland – one of the "bluest" states in the country (and home to Money Map Press headquarters). I'm an independent conservative… something of a fish out of water here in Silicon Valley.
But I've always felt that it's important to listen to smart people, no matter their political affiliation. That's part of how I got to where I am – by listening to everyone… and using the "best parts."
And Ross' take on how blockchain tech is going to disrupt government operations is spot-on.
Of course, he isn't the first politician to endorse the benefits of blockchain tech.
Back in early March, my team attended the DC Blockchain Summit, where, among other industry insiders, we heard from two members of the Congressional Blockchain Caucus.
These lawmakers – U.S. Rep. David Schweikert (R-Ariz.) and U.S. Rep. Tom Emmer (R-Minn.) – both said that while they'd like to see a few guardrails in place to protect investors, they in no way want to get in the way of blockchain and crypto growth and innovation.
I told you then how having this sort of political support was good news for the near-term growth of the sector, as it will draw in more mainstream investors that are champing at the bit to profit from digital currencies and blockchain tech.
Ross made his blockchain support clear in an op-ed recently posted at Coindesk.
"Harnessing the potential of blockchain technologies for government and public service ought to be as common sense as embracing innovation in clean energy and lifesaving biomedicine," he wrote. "But we're not there yet. I'm on a mission to change that."
And no wonder…
The Never-Ending Story
You see, the uses for blockchain tech are almost endless.
It all started in early 2009 with a cryptic message inside the first mined block of the blockchain from Bitcoin's anonymous founder(s), Satoshi Nakamoto, referencing the impending bank bailouts related to the Great Recession.
For years, blockchain was simply seen as the technology behind Bitcoin and other cryptos.
But now, it seems like just about everyone is diving in. Financial companies want to use it for cross-border payments, logistics managers want to use it to manage supply lines (and make border crossings painless), healthcare companies see it as the world's best manager of medical records… and that's just scratching the surface.
And Ross, a former State Department employee who kicked off his political career with his 2016 book, Industries of the Future, shares this vision.
In fact, he promises to use public-private partnerships, R&D funding, and public sector programs to "stoke development in sector-specific blockchain technologies."
He foresees all of Maryland's major industries – IT and cybersecurity, advanced manufacturing, military and federal government, aerospace and defense, energy, agribusiness, and financial services – benefiting.
"On applying blockchain to government, I believe that the fundamental value propositions of blockchain – security, integrity, and authentication of information – are central to the business of our public institutions," he wrote at Coindesk.
Now, I promised you a profit opportunity at the start of this report. And I intend to keep that promise.
But first, whenever it comes to blockchain, we need to go over one more thing…
How It Works
Basically, a "block" is a record or ledger of transactions – anything from cryptocurrencies to medical data to the provenance of cattle.
Once each block is completed and verified, it's added to the chain: a blockchain.
Information held on a public blockchain exists as a shared or networked, and continually updated, database. Data on such a blockchain – think of the Bitcoin or Ethereum blockchains here – is stored on each and every network member's computer, meaning the records it keeps are easily verifiable.
It also means there is no centralized version of this information, making it virtually unhackable.
Of course, fraud and hacking are major concerns for national, state, and local governments in their role as "trusted" keepers of our most important records.
We're talking birth and death certificates, college transcripts, business licenses, construction permits, tax returns, court judgments, property deeds… you name it.
The current system has enabled "fraud, corruption, errors, and a lack of transparency that often left citizens wondering whether government systems served them or the other way around," Ross wrote.
Blockchain tech can flip the script on this by managing these records in a transparent way, yet guarding their actual contents from public view through blockchain's cryptology.
It provides a low-cost, secure, unchangeable way to register assets like vehicles and houses. So if something happens to your records – they are lost in a fire or flood, for example – you'd still have immediate access when you need them most.
Blockchain tech could be used to audit every taxpayer-funded procurement contract. It could make your driver's license portable and paperless, so you don't have to worry about losing it in the wash.
It could even be used to track the market for regulated, taxed legal marijuana from seed to sale.
"In short, we have no technical impediments to progress," Ross writes. "It is just a matter of political will."
From Coast to Coast
While Ross coming out as the "Blockchain Governor" is huge, he's not the only politician touting blockchain and cryptos.
About two years ago, Delaware Gov. Jack Markell launched the Delaware Blockchain Initiative. The goal here is to use the tech keep the First State's $1.4 billion incorporation franchise – and all the taxes and fees that add up to nearly a quarter of the state's budget – from wandering to competing states.
In Wyoming, the state legislature just passed House Bill 70, which exempts various types of crypto assets from securities laws. That bill now awaits signature by Gov. Matt Mead.
The idea of the law, which is the first of its kind in the United States, is to carve out space for blockchain developers to open up shop in the state and use what are known as "utility tokens" issued through initial coin offerings (ICOs). These utility tokens are similar to crypto coins, except they're able to be exchanged for goods and services, and aren't marketed or promoted as investments.
And in Illinois, House Bill 5335, filed in February, calls for tax officials to accept cryptocurrency and to convert the payments to U.S. dollars. Arizona and Georgia are considering similar measures as well.
All of these moves demonstrate that lawmakers, just like all the established sectors taking up blockchain, don't want to get left behind.
And neither do investors like you.
That's why I've been bringing you blockchain and Bitcoin mining-related investments over the past few months, even as the price of cryptos have plummeted. This is a game we want to keep playing.
However, like I said up top, a massive system upgrade to Bitcoin is poised to go live any day now – and that's changing everything.
And when that happens, Bitcoin is going to rebound like we've never seen before.
That's why I've spent the past few months researching this system upgrade – and the numbers I've put together show how Bitcoin could soar to $100,000 thanks to this tailwind.
I'm going to lay all this out during my free The Bitcoin 20× Summit. That's this Thursday, April 12, at 8 p.m. Eastern.
Space is limited, so click here to reserve your spot now.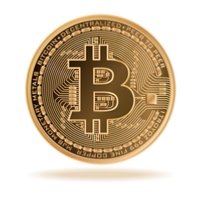 I'll see you at the Summit – and I'll see you back here later this week.
| | |
| --- | --- |
| What: | The Bitcoin 20× Summit |
| When: | April 12, 2018, 8 p.m. Eastern |
| Where: | A link to attend will be sent to your email by clicking here. |
| Cost: | For you, it's absolutely FREE. |