The road to wealth is paved by tech (along with cryptocurrencies and legal marijuana).
I know it. And I hope you know it.
If you still have doubts, however, keep reading…
Yes, the S&P 500 had a great 2017, rising some 19.4% and setting several records along the way. But the tech-centric Nasdaq Composite index did even better, beating the broader market by some 45%.
Here's the thing. If you have the right tech expert in your corner, you can do even better.
For proof, just look at the Nova-X Report track record. At Nova-X, my paid-up members regularly crush the market with both stocks and bonus options trades. (You can join them right now by clicking here.)
In 2017, we scored triple- or double-digit gains on most of our stocks.
But that's the past. What you care about is the future.
And I'm expecting another big year for 2018. The economy is running at full throttle, with GDP growing at 3% and unemployment hovering around a mere 4%.
Plus, the tax cuts that President Donald Trump signed into law just before Christmas will be huge for technology firms. Their lower rates will make them more competitive around the world and also provide more money for R&D and wage hikes – and higher dividends and share buybacks for investors like you.
So, I'm very optimistic about making money in tech and the life sciences in the New Year.
But before we step into 2018, I want to show you exactly how much money my Nova-X members made in 2017
And I want to show you how to join them…
---
In today's report, I show you how my Nova-X Report members made double- and triple-digit gains all year long – with tech stocks.
But that's not the only way they made money 2017.
The pot stocks I've been showing them since September 2016 have made gains of 199%… 400%… 931%… and 2,583%.
But as you probably know, the entire "pot stock market" took a big hit on Thursday after we found out that the U.S. Department of Justice is rescinding the "Cole Memo," the blueprint the feds had been using to deal with the explosion of legal marijuana.
Pot stocks plummeted 15%… 25%… 40%… soon after.
Here's what I told my Nova-X members: The DOJ's unprecedented attack on states' rights is no reason to panic. Instead, it's a massive opportunity for investors.
In fact, I'm already seeing some of those selloffs reversing – and I predict that will continue tomorrow as other investors come to realize there's no reason to panic.
You want to get in on these stocks now – before these companies report their first-quarter earnings. Missives from the DOJ aren't going to stop folks from lining up for recreational marijuana in California or the revenue they'll produce
Everything I told folks about during my California Pot Stock Explosion event is just as true today as it was yesterday.
So don't panic – profit from the panic of others.
---
Nova-X Market Crusher No. 1
The High-Tech Lighting Specialist – 2017 Gains: 206%
This provider of innovative lighting technology proves the adage that "patience is a virtue."
We bought shares of this company in the May 2016 issue of Nova-X Report filled with hope… and over the rest of that year, the stock barely budged.
But we knew we had a winner on our hands. It was only a matter of time before the crowd came to see that demand for this company's specialized lighting was about to soar.
When shares rose 17% in January 2017, we sensed a massive upturn in the near future. Another 29% gain the next month confirmed that view.
Now, a full-year gain surpassing 200% truly underscores just how on the mark we were.
While it's easy to focus on this company's sales growth of around 60% in 2017, to $320 million, that misses the big picture. The analysts at MarketsandMarkets say that the specialized lighting market will grow to $48.81 billion by 2023. Owning hundreds of key patents, this company remains the single best pure play on this compelling technology – and all those billions.
While my members locked in a nearly 100% gain on 50% of their stake in June, their remaining "free" shares have continued to soar ever higher.
They're up 193% on our remaining position.
Nova-X Market Crusher No. 2
The Video Game King – 2017 Gains: 76%
This is another firm that was sharply underestimated by the crowd when the year began.
In fact, it must shoulder some of the blame itself. When the year began, this video-game company projected 2017 sales of $6.25 billion in sales and profits of around $1.75 per share. Those figures didn't reflect much growth in either sales of profits.
But my Nova-X readers knew better. In a series of updates, we pointed out that this company simply had too many growth drivers in place to be a slow grower.
---
Attention American Patriots: Tiny U.S. Defense Contractor Could Hand You a Fortune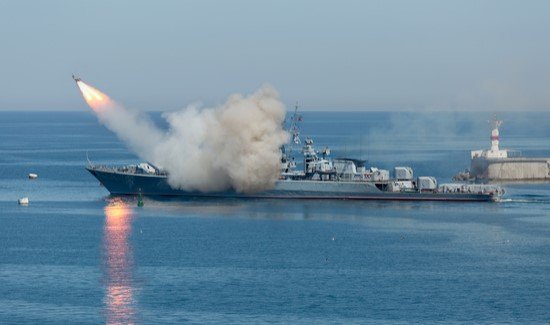 It's about to get violent in the South China Sea, and thanks to a horrifying new superweapon, the Chinese believe they can take us down hard. But we've got our own checkmate move in the works… and behind the scenes, The Pentagon has been secretly placing big bets on a new generation of defense contractors. This tiny U.S. company has cracked the code with a top-secret technology… something that looks like it comes straight from the pages of a science fiction novel. It's expected to create billions in new wealth for American patriots who act now – and put America back on top for decades to come. Learn more here…
---
Sure enough, the firm went on to post a string of blowout quarters. And the final numbers for 2017 look a lot perkier.
Sales will likely come in around $7 billion-more than 10% ahead of that initial guidance. And earnings at around $2.25 per share will likely be more than 30% ahead of the start-of-the-year forecast.
That kind of impressive performance helps explain why shares kept making new highs as the year progressed.
For the year ahead, my Nova-X members are looking for the company's growing video-game competition franchise to help it deliver impressive sales and profit gains. The firm has put together a blue-chip management team with extensive sports broadcast experience.
Overall, my members are up 68%.
Nova-X Market Crusher No. 3
The Biotech Battle Winner – Seven-Month Gains: 70%
My Nova-X members' play on this up-and-coming biotech powerhouse makes the cut here for several reasons.
It highlights the power of our Cowboy Split trading system. They picked up another tranche of shares of this company in April while the stock price was under pressure. That lowered their cost basis and set the stage for the kind of short-term gains the so-called "pros" on Wall Street can only dream about.
The way my members traded this company is a great example of what I call a "free trade." By early September, shares had rallied so sharply that they were able to lock in a 100% gain on 50% of their stake.
It shows the power of savvy portfolio-management skills. We recently exited the trade after setting a trailing stop that would protect our profits from the volatility we saw at the end of the year.
That exit handed us combined 70% gains.
Yet we made those gains in just over seven months (we first picked up this stock via our March 3 Biotech Battle special report). On a full-year basis, that works out to a 120% gain. And remember, Nova-X will make another run at this company when the timing is right.
Nova-X Market Crusher No. 4
The Synthetic Biology Pick-and-Shovel Play – 2017 Gains: 48%
This company is our "backdoor" play on synthetic biology, which my Nova-X Report members picked up way back in the September 2015 issue. This company makes the measurement technology and other devices that make that growing field possible.
Two things really stand out here.
This company is an unsung star of the life-sciences sector.
It's been a great long-term winner for Nova-X members.
Year after year, this company delivers outsize gains. In 2016, it handed my members a 30% gain.
And over time, those kinds of gains really add up. No, we're not talking about a one-year triple-digit gainer like the High-Tech Lighting Specialist.
But my members are fast approaching a 100% gain in the 28 months they've owned this steady gainer. It gained 48% in 2017 – and overall, they're up 91% on their remaining position.
---
Breaking: Marijuana Legislation Sparks the Most Profitable Opportunity of 2018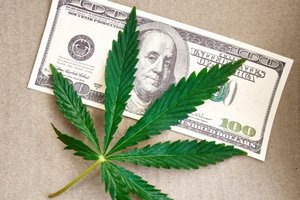 $20.2 billion… that's the amount of money expected to pour into California's cannabis market following their upcoming legalization of recreational marijuana. Forget Nevada, Washington, or Colorado – even the marijuana industry in the entire country of Canada is about to be dwarfed by the impending California legalization. In this crucial interview, I show you the ins and outs of California's marijuana markets – and details on three tiny pot stocks expected to hand you the biggest gains. Click here to watch…
---
And those are just part of the big gains Nova-X Report readers made in 2017.
They also racked up double- and triple-digit gains on dozens of legal marijuana stocks.
And they've made some big cryptocurrency profits as well.
These are the kind of gains folks use to fund their retirement "nest egg"… to pay for their kids' college education… even to fund "dream" projects like big vacations and luxury cars.
I know – they write in and tell me about it all the time.
It's simple – and inexpensive – to join them. To find out how, just click here.
I hope everyone's New Year has started out strong – and lucratively.
Have a great weekend.
I'll see you back here soon.