Not long ago, the U.S. Department of Justice indicated that it would keep on giving leeway to states that have legalized cannabis, even though marijuana remains illegal at the federal level.
Then yesterday, the DOJ hinted that it would begin cracking down on recreational marijuana – and soon.
"In fact, we're looking at that very hard right now, we had a meeting yesterday and talked about it at some length," U.S. Attorney General Jeff Sessions said at a press conference yesterday. "It's my view that the use of marijuana is detrimental, and we should not give encouragement in any way to it, and it represents a federal violation, which is in the law and is subject to being enforced… We are working our way through to a rational policy, but I don't want to suggest in any way that this department believes that marijuana is harmless and people should not avoid it."
Bless his heart.
Now I admire Sessions a lot. I'm with him on big priorities like fighting crime… stopping illegal immigration… and supporting local police departments.
But he has been and continues to be dead wrong on legal recreational marijuana.
The genie is out of the bottle.
By Jan. 1, it will be legal in Alaska, California, Colorado, Nevada, Oregon, and Washington – and the District of Columbia. In July, it will be legal in Massachusetts.
Arizona, Michigan, Minnesota, New Jersey, Vermont, and plenty more states are making moves toward legalizing it in the next couple of years.
Not to mention the fact that President Donald Trump – Sessions' boss – has already given the "green light" to legal medical marijuana… and doesn't seem likely to make any effort to stop the recreational variety.
It should be reassuring that the previous times Sessions has demonized cannabis there was no lasting stock sell-off.
In fact, most of the marijuana stocks I follow closely are trading well above where they were four weeks ago.
And they'll absolutely skyrocket once recreational cannabis goes online in California on Jan. 1.
Now, as you know, legal marijuana is already booming in the 29 U.S. states where recreational and/or medical cannabis is legal.
But California, the nation's most populous state and the world's sixth-largest economy, is in a class by itself.
Total legalization here could open up the money floodgates for folks who own the right stocks.
The numbers here are absolutely staggering. California's market is bigger than any U.S. state, and even than all of Canada. We're talking $7 billion a year – just to start.
Arcview Group expects revenue to jump to more than $21 billion by 2021.
Now I want to share with you a whole lot more new information about the ongoing, exciting, and historic opportunities in the legal marijuana industry – including some blockbusters about to break soon thanks to the Golden State going fully legal.
And I'm going to do so TONIGHT during the FREE California Pot Stock Explosion Summit. Again, that's tonight, at 8 p.m. Eastern.
You don't want to miss this because a certain class of pot penny stocks could soon turn a small stake into $100,000 or more.
Attendance is limited, so click here right now to reserve your spot. I'll send more information and instructions on how to attend this free summit in a flash.
I'll see you back here soon.
Cheers and good investing,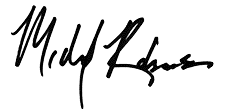 Michael A. Robinson