It's about to become one of the biggest tech rivalries of all time.
We're talking bigger than AMD vs. Intel, Netflix vs. Comcast, and Apple's iOS vs. Alphabet's Android.
That's because this growing showdown is taking place over the Internet of Everything (IoE).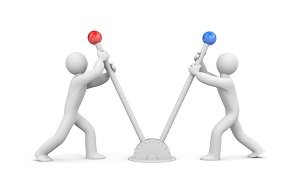 There's a lot riding on the line here. Over the next two decades, the IoE will have a business and economic impact worth between $14 trillion and $25 trillion.
See, the IoE will connects trillions of sensors around the world that will be attached to everything from autos and streetlights to shipping boxes and robots to smart cities and homes.
That's why the General Electric Co. (NYSE: GE) and Siemens AG (OTC: SIEGY) are fighting so hard to dominate this budding field.
One of the two stands to profit hugely.