As of 2015, there were more than 15 billion devices connected in the Internet of Everything – a worldwide network of smart devices. That number could top 200 billion devices by 2020… right around the same time the global IoE market hits $1.7 trillion.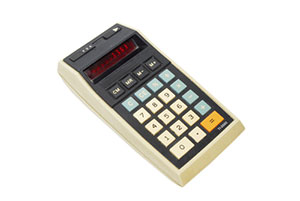 This trend will sweep up everything – from cars to televisions to toothbrushes – all connected, all communicating.
However, this explosive growth can't happen without the critical, $165 billion industry I'm going to tell you about today.
It's so important, in fact, that it's on track to grow by at least 57% over the next seven years, right alongside the Internet of Everything.
The best part is, you can grab your share of this growth with one of the oldest, most stable dividend payers on the market right now…
Going Embedded
Embedded computers (EC) control devices that do more than just compute. These devices have computer processors onboard, but computing isn't their sole purpose.
Here's a perfect description for the devices from the North Carolina State University Electrical and Computer Engineering:
An embedded system is a special-purpose system in which the computer is completely encapsulated by the device it controls. Unlike a general-purpose computer, such as a personal computer, an embedded system performs pre-defined tasks, usually with very specific requirements. Since the system is dedicated to a specific task, design engineers can optimize it, reducing the size and cost of the product. Embedded systems are often mass-produced, so the cost savings may be multiplied by millions of items.
For example, an EC in a solar-panel array would move that array to take advantage of the changing weather.
Beyond that, these devices can be found in fighter jets, heart monitors, mobile phones, printers and even toasters.
The fact is, virtually anything that has an electronic brain will be a part of this sector. You can see why analysts currently studying this sector are pretty excited.
But… I think they're being too conservative and missing the sheer magnitude of embedded computing. I think it's going to be orders of magnitude bigger (and more profitable) than they're expecting.
You see, while there's tremendous opportunity throughout the commercial markets, there's one key industry that's gone missing in the reports on embedded computing I've seen…
I'm talking about the single biggest line item in the U.S. federal budget – defense…
A No-Brainer for the Military
The military is very interested in automating everything it can, for two reasons.
First, automated tools are cheaper. The cost of an MQ-9 Reaper drone is around $13 million. The cost of an F-35 fighter is $100 million. In other words, you can lose a lot of Reapers for the cost of one F-35.
Obviously, drones are much more expendable than piloted jets. The military is highly motivated to keep its highly trained, highly skilled professionals alive and working as long as possible. It costs the military $6 million a year to train flight officers, and two of them take to the skies in the F-35. But drones can be operated by pilots who operate them at a safe remove from the battlefield. There's simply no life to risk.
But embedded computing isn't a drones-only phenomenon. There are "smart" weapons and equipment systems going into production right now that will provide better communications and situational awareness for the soldiers and sailors who use them.
What's more, those smart systems can gather and relay battlefield knowledge that a soldier would have a hard time picking up on easily, like body temperature and blood pressure.
All this information can now be funneled into Big Data programs that can slice, dice and customize information to give leaders a clearer idea on everything from better training soldiers to keeping them alive. Embedded computing and next-generation optics will transform the "battlespace."
Now that you've learned a little about embedded computing, let me show you the company working with the government to build the EC-powered 21st century military.
And a massive new market…
The Best Play Right Now
There are several big players in the EC sector. Some are up and comers, while others, like the one I'm about to show you, are established players.
The best move here is a company with an 85-year history of engineering and innovation that's now focused like a laser beam on embedded computing.
That company is Texas Instruments Inc. (Nasdaq: TXN), known as "TI."
TI got its start in the 1930s as an engineering company for the oil and gas industry. Then, when World War II broke out, Texas Instruments, like many other American companies, found itself a defense contractor.
But in 1958, a company engineer invented the semiconductor chip, which opened up an entirely new field for the company and a new age for the American consumer: the Computer Age.
This company made some of the first digital watches and pocket calculators, as well as the beloved Speak & Spell toy machines. And it wowed everyone with their work alongside NASA in the space program during the 1960s, '70s and '80s.
Now it is the world's leading manufacturer of analog and embedded chips. In fact, the revenue from those two product streams represented more than 85% of TI's revenue in 2015.
With embedded computing heating up so much, some analysts are already calling for this stock to rise 24% by the end of the year. But again, I think this is really just the beginning. It wouldn't be the first time analysts got it wrong, but rarely do they err on the "upside."
Rarely do investors get the chance to make a pure play in such a high-growth sector with a stock that has a market cap of $57 billion and has been around for more than 80 years.
The EC revolution is transforming TI, too. As it's grown by nearly 20% year on year, it's constituting a larger and larger share of TI's operating profits. In the first quarter of 2016, for instance, EC represented almost 19% of the company's profits, compared with 13% in the same quarter last year.
It's becoming the preeminent focus at Texas Instruments. The company's analog division's profits slid by exactly the same amount as EC revenue grew last quarter.
That drop isn't a negative. It's simply a technological transition, and one that TI is taking full advantage of. As long as computers have analog inputs (for instance, humans), there will be a need for the company's analog chipsets.
But the real growth is in embedded computing.
This company is offering stability and some of the most explosive growth in tech. Few other big-cap tech firms will increase their share price by 24% this year, of all years.
What's more, this firm is paying shareholders a nice 2.6% dividend. I recommend reinvesting that and grabbing more shares of TI.
Follow Michael on Facebook.