By any measure, 2016 was a great year – a watershed, in fact – for the tech- and pharma-heavy cannabis niche.
For instance, ever since Sept. 2, when I sent my Nova-X Report subscribers the 30 pot stock recommendations in my "weed investors' bible," The Roadmap to Marijuana Millions, we've seen incredible gains all across the market sector.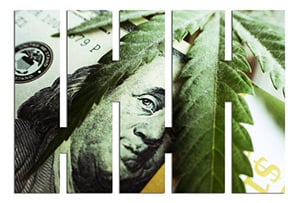 And what had been a phenomenal year got even better with a massive victory: On Nov. 8, voters in five states (five juicy untapped markets) voted to legalize medical and recreational marijuana. That boosted the cannabis niche's growth prospects immensely. Remember, this is an investing arena that was already expected to grow by more than 31% a year until at least the early 2020s.
But… the buoyant marijuana markets took notice when President-elect Donald Trump tapped U.S. Sen. Jeff Sessions (R-AL) to be the next U.S. Attorney General. The nation's would-be top cop is known for his, shall we say, "retrograde" views on marijuana – legal and otherwise.
That news cast a great deal of uncertainty on investments with an otherwise vertical trajectory.
So, naturally, pot stock investors – and those considering it – are wondering what the future might hold for this high-growth, immensely profitable investing niche.
Well, I'm going to show you a glimpse of that future right now…
To continue reading click here.